OUR FEES
EXPLORE OUR SERVICES & FEES
INVESTING IN YOUR HEALTH
We have an amazing team of practitioners who work closely together to support our clients in improving their health and wellbeing.
We have a range of services available at different fees, to support you in developing a healthier relationship with your mental and physical health.
The services you require, the number of sessions you need, and the duration of your treatment, depends on your presenting circumstances and the changes you would like to make.
We pride ourselves in providing ongoing training, development and supervision for all our practitioners, so we can provide you with high quality treatment, care and support.
Please book a free assessment call with our friendly and experienced Client Support team, who will answer any questions you have about how our services can support you.
We value being transparent with our clients around the cost of our services.
As you invest in your mental health, let us help you feel better.
We shot this video at one of our recent team training days.
It shares the values we hold as an organisation that shape the relationships we have with each other, and with our clients.
Feel Well
We listen with compassion to your struggle with mental health.
Arrange a call with our friendly assessment team, and let us explain how our services can support you.
We value being clear and open about our prices, so please check Our Fees before booking a call.
OUR FEES
Below you will find the different services we offer, and the range of prices available for each.
Simply click on the + sign to discover the prices for our services, and the practitioners available.
By clicking on the image of your preferred practitioner, you will be taken to their bio page, where you can read more about their experience and areas of speciality.
SCHEDULE A CALL
Let us support you in improving your physical and mental health.
Schedule a call with our friendly and experienced assessment team by using the booking calendar below.
We value being clear and open about our prices, so please check Our Fees before booking a call.
WHAT OUR CLIENTS SAY
Managing the data, privacy and confidentiality of our clients and practitioners is important to us.
Here are some real testimonials from clients, with names and identifying information removed.
Results may vary for different clients we see. We hope this gives you a sense of who we are as a team, and organisation.
When my husband died my world fell apart, so I turned to grief counselling. I am extremely lucky to have had Hilary as my counsellor.

She was professional, kind, knowledgeable, supportive and a skilled listener. I felt safe and comfortable talking about my feelings with her. Hilary's support, encouragement and guidance is seeing me through all the many challenges I am experiencing. I cannot thank her enough.
I have worked with James at HealthMatters for a number of years on weight loss, weight management and emotion agility.

I've found the help most useful, and it's most certainly improved my life and wellbeing.
I was very happy with HealthMatters. They were quick and reliable and they matched me with an incredible therapist that has helped me process things that have been on my mind for ages. Due to my financial situation I would not have been able to afford any other service. HealthMatters was forthcoming and understanding when it came to my situation and provided me with an amazing trainee therapist.
Excellent service, had 13 sessions with Cleo. Very good listener, chatty, witty, informative, always punctual, couldn't have wished for better.
HEALTH INSURANCE
Many of our clients choose to self-pay for their services.
We also work with the Health Insurance providers shown below.
Please book a free assessment call, and we can explain how cover for sessions works with your specific provider.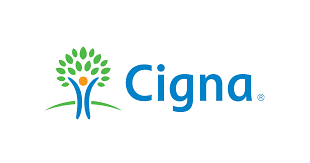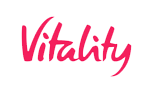 We speak your language
Some of our therapists speak other languages fluently, so you can have sessions in your own language, as well as English.
WORKING AS A TEAM
Our 17 years of experience have told us that investing in our team of wonderful practitioners is essential.
We provide clinical supervision, regular CPD and team training days for the whole team, so we can grow and develop as an organisation.
The sense of community and belonging we have established provides the foundation for the multidisciplinary team (MDT) support we can offer our clients.
We know that integrating therapy and nutrition is key for many people to move out of their stuck patterns around mental health and wellbeing.
We have developed a popular package called MindHealth, where we explore diet, lifestyle and nutritional imbalances in the body, and how treatment combined with psychotherapy can have a big impact on improving mental health and wellbeing.
Let us help you improve your mental health and wellbeing.
EXPLORE THE HEALTHMATTERS GROUP
The HealthMatters Group provides integrated health solutions, blending psychological, nutritional and lifestyle management for the effective treatment of illness and disease, and to promote optimal health and wellbeing.
Here are the other three websites in the group for you to explore.

WeightMatters
combines targeted psychological and nutritional services in the treatment of obesity and eating disorders.

NutritionalMatters
specialises in creating optimal health and wellbeing, together with managing illness and disease, and sports performance.

Surgical WeightMatters
, our partnership with top bariatric surgeon Sanjay Purkayastha, offers excellence in the field of weight loss and bariatric surgery.