London's leading therapy centre for mind + body wellness
ONLINE COUNSELLING & THERAPY CONSULTATIONS NOW AVAILABLE
Therapy
Help with your mind, body & emotions
Psychotherapy works deeper to change patterns that are limiting your life.
Learn new skills with Counselling to manage relationships and emotions in a healthier way.
Psychiatry
Feel supported with our medical care
Manage your mental health with our Psychiatrist, and enjoy a better quality of life.
Nutritional health
Health, diet & lifestyle coaching for lasting wellness
Nutritional Therapy transitions your body back to optimal health.
Rebalance your eating with our Dietician, for a healthy mind and body.
Areas we can help
Here are some of the most popular reasons why people get in touch with us
TREATMENT ONLINE FROM THE SAFETY OF YOUR HOME
With COVID tier restrictions currently in place, all of our therapy and nutrition treatment is being safely managed online.
This means we can offer you a wider variety of days and times, for you to experience sessions from the comfort of your own home.
SUMMER PROMOTION
We understand that some people may be struggling financially during these challenging times, so we have created a summer promotion to help you access our services.
MANAGE YOUR MENTAL HEALTH DURING COVID-19
We have created some information to support your mental health and wellbeing during the uncertainty that COVID-19 and social distancing brings.
BOOK A CALL WITH OUR FRIENDLY ASSESSMENT TEAM
Choose a day and time that works for you.
Tell us what is going for you.
Let us explain how we can help.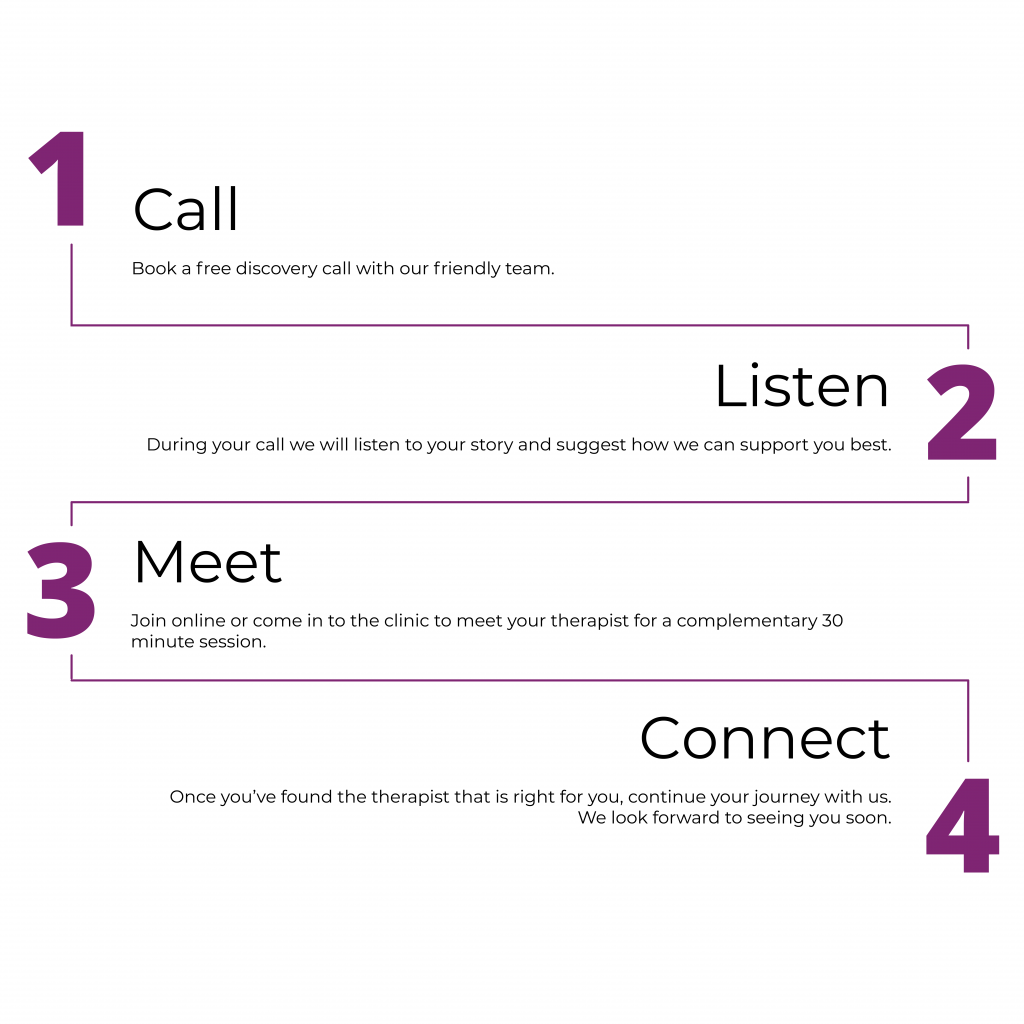 Quality, standards, safety & trust
We believe in providing you with professional help, care and support. Our team have high ethical standards, and we invest in training and development.
We are proud of the exceptional quality of service we deliver.
We are registered with one or more of the associations below.
Let us help you feel well.

Opening
hours
Monday
730am - 9pm
Tuesday
730am - 9pm
Wednesday
730am - 9pm
Thursday
730am - 9pm
Friday
730am - 9pm
Saturday
9am - 6pm
London
location
City
3 Lombard Court
London EC3V 9BJ
Monument
Bank
Fitzrovia
19 Nassau Street
London W1W 7AF
Goodge Street
Tottenham Court Road
Paddington
Lindo Wing, South Wharf Road
London W2 1PZ
Paddington
Edgware Road
Online
therapy
Skype
FaceTime
Zoom
Private counselling services in London
Our private counselling centre is a safe space where you can discuss problems and life issues in a supportive and confidential environment.
With private counselling you can learn skills to manage relationships and emotions in a healthier way.
Therapists in London
Our psychotherapists will help you unpack your story, so you can work deeper to change patterns that are limiting your life.
We take pride in the ongoing development of our team, and offer in-house training and supervision. Together we believe we are one of the best holistic teams of therapists in London.