Clinical Psychology
EVIDENCE BASED TREATMENT TO SUPPORT YOU WITH COMPLEX PROBLEMS
WHAT IS CLINICAL PSYCHOLOGY?
Our experienced clinical psychologists can help support you with complex problems you may be experiencing with your thoughts, feelings and behaviours.
Clinical psychologists have undergone extensive training and have obtained a doctoral level qualification, usually preceded by several years of employment in the NHS.
Clinical psychologists have studied and practiced using a wide range of psychological models and approaches (e.g. CBT, family and systemic work, psychodynamic psychotherapy, amongst others) across the full range of client groups and lifespan.
Working in collaboration with clients allows them to design bespoke packages of therapeutic support – their skill is grounded in having a wide range of modalities from which to choose and knowing the right mix of tools for the right person.
They also have expertise and training experience in administering and analyzing psychometric assessments such as IQ tests, personality inventories and others.
These tools can help track and measure your experiences, in line with evidence-based practice.
Feel Well
If you are interested in our services, arrange a call with our friendly team.
We want to understand what is going on for you, so we can match you with the right practitioner.
We value being clear and open about our prices, so please check Our Fees before booking a call.
HOW CAN OUR CLINICAL PSYCHOLOGISTS HELP YOU?
Our clinical psychologists will help you understand your experiences by providing an open and non-judgmental space for you to explore your thoughts, feelings, behaviours and physiological symptoms.
Together you will explore how different factors may trigger and maintain your experiences. They will also examine factors that exacerbate or alleviate your symptoms.
You will learn how these factors interact to perpetuate your negative thinking patterns and, together, you will work through these experiences using evidence-based treatment approaches to help you improve your mental wellbeing.
Clinical psychologists can support you with the following symptoms:
HOW CAN I ACCESS CLINICAL PSYCHOLOGY
With COVID tier restrictions currently in place, our Clinical Psychology sessions are all managed safely online.
This means we can offer you a wider variety of days and times, for you to experience sessions from the comfort of your own home.
WHAT WILL SESSIONS LOOK LIKE?
Our clinical psychologists will take a person-centred approach, drawing on a range of tools and techniques to help you manage and reduce your symptoms.
Together, you will formulate a treatment plan to help you work through your challenging experiences.
The treatment approach taken will depend on your needs and the condition you are seeking support for.
You will start with a Free 30 Minute Session, so you can get a sense of how our clinical psychologists can support you, and see if the therapeutic space feels comfortable, before moving forward.
Sessions take place weekly and typically last 50 minutes, but this can be longer or more frequent, depending on your needs.
PRICES AND AVAILABILITY
Dr LIZ GREENAWAY
Clinical Psychologist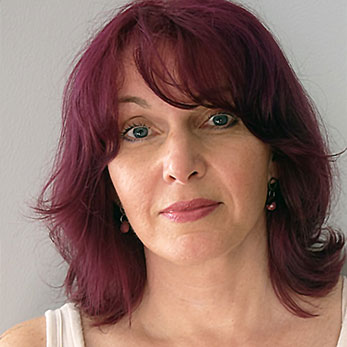 Liz is available Monday – Friday
My fees
£150
Standard Session
£800
Standard 6-session Block
I was always the child who asked 'why' and was rarely satisfied with the answers I got from those bigger than me, at the same time as really annoying those being asked… My journey to the space I now find myself in has been long and winding.
Read more about Liz