Chengxi Li
Counselling Psychologist and Integrative Psychotherapist in Training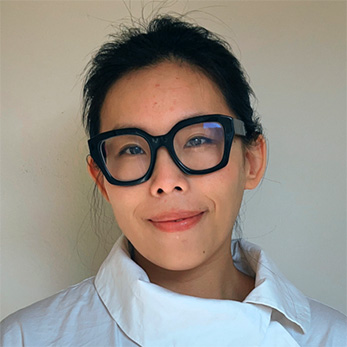 Healing through therapy
Having been through dark times in my own life, I have great respect for the individual healing potential within each of us. I believe therapy offers a space in which our potential for healing can be ignited.
My approach
As an integrative practitioner, I draw from a variety of psychological theories and techniques in my practice, guided by what clients have found helpful as well as by research findings. No two people's experience are the same. Individual differences value very much in my practice.
With a background in Yoga teaching, Mindfulness and somatic work, my practice is also intrinsically embodied and relational. I endeavour to offer a supportive space so that you feel safe while exploring any difficulties.
I am a member of British Psychological Society (BPS) and the UK Council for Psychotherapy (UKCP). I work within both associations' Code of Conduct and the Ethical Framework.
"Perhaps you feel that no one understands exactly how you are feeling right now, but that's exactly why I'm here to walk with you side by side to understand those feelings"
My fees
Standard session
£60
Standard 6-session block
£330
QUALIFICATIONS & TRAINING
MSc in Applied Psychology
Foundation in Counselling and Psychotherapy (Level 5)
Doctorate in Counselling Psychology and Psychotherapy by Professional Studies (ongoing)
Somatic Interventions for Chronic Pain & Syndromes with Peter Levine
Qualified Yoga Teacher
HOW I OFFER PSYCHOTHERAPY
I work with clients across the UK, and around the world, using Skype, FaceTime & Zoom. There is no need to travel, and you can feel comfortable in your own home. It is free to set up and simple to use, so why not give it a try?
I offer sessions in English, Mandarin
LET US EXPLAIN HOW WE CAN SUPPORT YOU
If you are interested in meeting with a practitioner, feel free to book an assessment call with our Client Support team.

We want to understand what is going on for you, and help match you with the right practitioner.

We value being clear and open about our prices, so please check Our Fees  before booking a call.