Sinead Gannon
Integrative Psychotherapist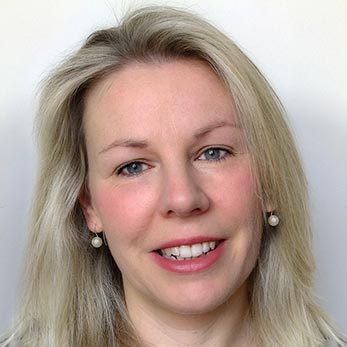 My training in Counselling and Psychotherapy was an integrative training which means that I studied a wide range of key theoretical approaches and can draw on these to create a unique therapy for each client, taking into account individual tastes and needs.
My therapeutic approach focuses on the belief that my clients have the desire and capacity to grow to their full potential and are the experts in their lives. I will work with you to help you to understand yourself and to develop your own inner resources.
I work from a holistic perspective and believe that all of us have many different aspects or parts to us. Sometimes these parts can be in conflict with one other and we can become stuck in patterns of behaviour that trouble us. I provide a safe and non-judgemental space in which these parts can be uncovered and integrated.
Days I'm available at EmotionMatters
Here are the days I can see you in person or connect with you remotely
My fees
Standard session
£120
Standard 6-session block
£630
Off peak
£105
Off peak block
£540
Qualifications & training
2017 Understanding the Gut-Brain Axis, WeightMatters Training Academy
2017 Introduction to Internal Family Systems, Centre for Counselling and Psychotherapy Education
Nov 2016 Jung Today: Clinical and Cultural Perspectives, NScience
2015 Studies on Hysteria – Anniversary Debate
2013 Understanding Your Eating training, Julia Buckroyd
2011 Working with endings in Bereavement Counselling, CARIS Islington Bereavement Service
2010 Working with Traumatic Bereavement, CARIS Islington Bereavement Service
2009 Bereavement Counselling Training Course, CARIS Islington Bereavement Service
2008-2011 Post-Graduate Diploma in Counselling and Psychotherapy
2007 Certificate in Counselling Skills
1993-1996 BA in Social Sciences, (major European Studies
Membership of professional bodies
Accredited member of the United Kingdom Council and Psychotherapy (UKCP)
Registered member of the British Association of Counselling and Psychotherapy (BACP)
How i offer psychotherapy
I work with clients across the UK, and around the world, using Skype, FaceTime & Zoom. There is no need to travel, and you can feel comfortable in your own home. It is free to set up and simple to use, so why not give it a try?
I offer sessions in English
LET US EXPLAIN HOW WE CAN SUPPORT YOU
If you are interested in meeting with a practitioner, feel free to book an assessment call with our Client Support team.

We want to understand what is going on for you, and help match you with the right practitioner.

We value being clear and open about our prices, so please check Our Fees  before booking a call.