Claire Feldman
Cognitive Behavioral Therapist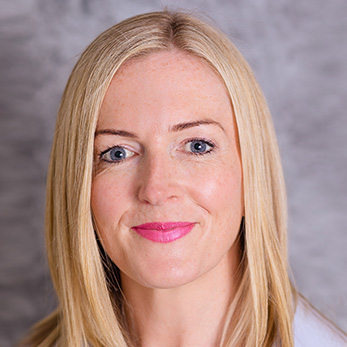 I qualified with a PG Diploma in Cognitive Behavioural Therapy (CBT) in 2012 and spent the following 9 years working in GP Surgeries and Community Mental Health organisations. I am an accredited member of the British Association of Counselling and Psychotherapy (BACP) and operate fully within their ethical guidelines.
My true passion however lies in helping people overcome their Food, Weight and Body image issues.
I spent most of my teens and early childhood struggling with low self-esteem and poor body image. What started off as a diet to lose some weight and gain confidence progressed quickly to restrictive eating and over exercising and within a few months I was in the grips of a bingeing and purging. This cycle continued for a number of years until my recovery.
From my own personal experience, I knew that I wanted to specialise and set about gaining more knowledge in this area. This led me to train as a Nutrition Coach with the Institute of Health Sciences in Dublin, which provided great insight into the relationship between Nutrition and Mental Health.
To deepen my understanding of Weight Management Psychology I undertook further training with the National Centre for Eating Disorders and am now a Certified Eating Disorder and Obesity Practitioner.
Although my core training is in CBT, as my experience and knowledge has broadened, I love to integrate more alternative treatment techniques such as EFT (Tapping) and RTT (Transformational Hypnotherapy) to my practice.
My fees
Standard session
£130
Standard 4-session block
£480
Qualifications & training
Rapid Transformational Therapy (RTT), Marissa Peer Method (2022)
Master Practitioner in Eating Disorders & Obesity, NCFED (2019)
Master Practitioner in Emotional Freedom Technique (EFT) , Guild of Energists (2019)
Evelyn Tribole Intuitive Eating Practitioner Training (2018)
Diploma in Nutrition and Lifestyle Coaching (2017)
PG Diploma in Cognitive Behavioural Therapy (2012)
How i offer psychotherapy
I work with clients across the UK, and around the world, using Skype, FaceTime & Zoom. There is no need to travel, and you can feel comfortable in your own home. It is free to set up and simple to use, so why not give it a try?
I offer sessions in English
LET US EXPLAIN HOW WE CAN SUPPORT YOU
If you are interested in meeting with a practitioner, feel free to book an assessment call with our Client Support team.

We want to understand what is going on for you, and help match you with the right practitioner.

We value being clear and open about our prices, so please check Our Fees  before booking a call.