Carole Golten
Dipl. Psych; Dipl. CBT
Integrative Counsellor and Psychotherapist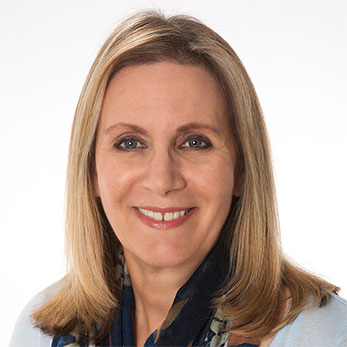 I am a highly qualified Integrative Psychotherapist with over 27 years' experience. I work with both couples and adults and provide a private, safe space where, together, we can explore your difficulties and enable you to express your feelings and thoughts without fear of being judged or rejected. Even if you have a supportive family and good friends, it can sometimes be hard to talk to them about very personal feelings and thoughts.
I have experience of working with people presenting with various issues including but not limited to: anxiety, panic attacks, depression, relationship difficulties, low self-esteem, weight issues and eating disorders, trauma and PTSD, bereavement and other challenging life situations or changes. I offer several different approaches depending on what is the most appropriate approach according to your individual needs.
For me counselling is a collaborative process which facilitates increased understanding and self-awareness, greater self-acceptance and more fulfilling relationships with others and life in general. I offer psychoeducation in the form of CBT for challenging negative thoughts, interpreting dreams and the REWIND technique for PTSD.
Days I'm available at EmotionMatters
Here are the days I can see you in person or connect with you remotely
My fees
Standard session
£120
Standard 6-session block
£630
Off peak
£105
Off peak block
£540
Qualifications & training
2022 Porn & Sex Addiction Training; Working with Eating Disorders; Bereavement Awareness
2021 Online & Telephone Counselling; Frontline-19 Volunteering; Polyvagal Theory
2020 – Transpersonal Ecopsychology inquiry group; Waking up as a member of the Ecosystem; Narcissism & Its Disorders; Addictions: Lasting Change; Eating Disorders & Obesity; 1,000 hrs of volunteering with NHS Check In and Chat; How to do counselling online (a coronavirus primer) OU; Sharing Confidential Client Information
2019 – Panic Attacks; Attachment in the early years; Rewind Trauma Therapy
2018 – Dreams to Reality II; Life Coaching; Cognitive Psychological First Aid
2017- Homelessness and Health; National Emergency Response Resilience and Support Programme for Stress & Trauma; Empowering Professionals to work with Refugee and Asylum Seeking Women; Suicide Intervention Training
2016 – Basic Life Support; Introduction to Attachment Theory
2015 -Teaching Clients Mindfulness Skills; Safeguarding Adults
2014 – Psychosocial Care After Traumatic Incidents; EAP Foundations Training Course; Attachment Theory & PTSD
2012 – Anger with live CBT Demonstration; Live CBT Demonstration with Professor Windy Dryden; Attract More Clients; Imago Couples Workshop
2011 – Understanding Anger Disorders; Managing Onsite Critical Incidents
2010 – CBT Approach to Managing Menopausal Symptoms; Counselling Assessments
2009 – CBT Diploma – Oxford College
2009 – Child Protection training
2008 – Core Evaluation System training
2007 – Mindfields College: Effective Anger Management
2005 – AWPCCP – Workshop: CBT. Application in Primary Care Counselling
2004 – CCPE Workshop: DSM IV Introduction & DSM IV Anxiety
2003 – CCPE Workshop: DSM IV Eating Disorders
2002 – CCPE Workshop: DSM IV Mood Disorders, DSM IV Obsessive-Compulsive Disorders & DSM IV Personality Disorders
2002 – AWPCCP – Workshop: Working within a Time Limit
2001 – AWPCCP – Workshop: Confidentiality, Note Taking & the Law
2000 – Marylebone PCG Mental Health Trust Workshop: Depression
1992-1995 CCPE: Diploma in Psychotherapy (Transpersonal)
Membership of professional bodies
UKCP (fully accredited member)
How i offer psychotherapy
I work with clients across the UK using Skype, WhatsApp Video & Zoom and will offer face to face sessions as soon as it is safe to do so. There is no need to travel, and you can feel comfortable in your own home. It is free to set up and simple to use, so why not give it a try?
I offer sessions in English
LET US EXPLAIN HOW WE CAN SUPPORT YOU
If you are interested in meeting with a practitioner, feel free to book an assessment call with our Client Support team.

We want to understand what is going on for you, and help match you with the right practitioner.

We value being clear and open about our prices, so please check Our Fees  before booking a call.