Aira Mahandru
Nutritional Therapist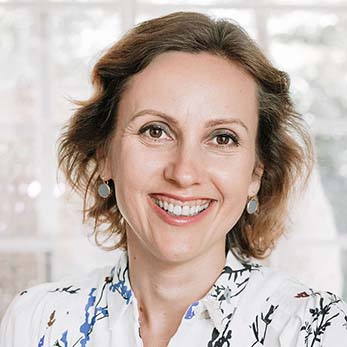 I became fascinated with nutrition and health when my own health started to deteriorate while working as a solicitor in a busy legal practice. I started to work with a nutritional therapist and it left such a huge impact on me, that I decided to leave my well paid secure job to enrol to study nutrition myself.
I completed two diplomas at the College of Naturopathic Medicine in London – one in Nutritional Therapy and the other in Naturopathy. Later I went on to certify as a Functional Medicine Practitioner with the prestigious Institute for Functional Medicine, US.
I now mostly work with women to help them put their health jigsaw puzzles together. My areas of specialty include digestive health, hormonal issues, autoimmune conditions and weight management.
I wake up every morning genuinely excited at the prospect of working with my clients, helping them make changes so that they are in charge of their health and live more fulfilling lives.
The science of nutrition is exciting, fast paced and ever evolving. I am currently enrolled to complete a 5 year Advanced Functional Medicine Practitioner and Clinical Mastership Training Programme with the Kharrazian Institute.
Days I'm available at EmotionMatters
Here are the days I can connect with you remotely
My fees
90 min consultation
£195
60 min follow up
£180
40 min follow up
£150
Qualifications & training
2021 Gastrointestinal Clinical Strategies and Treatment Applications (Kharrazian Institute)
2020 Diabetes and Dysglycaemia Clinical Strategies and Treatment Applications (Kharrazian Institute)
2020 Neuroinflammation Clinical Strategies and Treatment Applications (Kharrazian Institute)
2019 Institute for Functional Medicine Certified Practitioner (IFM)
2016 Diploma in Nutritional Therapy (CNM)
2016 Diploma in Naturopathy (CNM)
2016 Metabolic Balance Coach
2014 Integrative Nutrition health Coach (IIN)
2014 Yoga Teacher Training (Triyoga)
Solicitor of England and Wales (non-practicing)
BA International Business and Management
Membership of professional bodies
IFM (Institute for Functional Medicine)
BANT (British Association for Applied Nutrition and Nutritional Therapy)
CNHC (Complementary and Natural Healthcare Council)
How i offer psychotherapy
I work with clients across the UK, and around the world, using Skype, FaceTime & Zoom. There is no need to travel, and you can feel comfortable in your own home. It is free to set up and simple to use, so why not give it a try?
I offer sessions in English
LET US EXPLAIN HOW WE CAN SUPPORT YOU
If you are interested in meeting with a practitioner, feel free to book an assessment call with our Client Support team.

We want to understand what is going on for you, and help match you with the right practitioner.

We value being clear and open about our prices, so please check Our Fees  before booking a call.