Elizabeth Barley
Health Psychologist and Acceptance and Commitment Therapist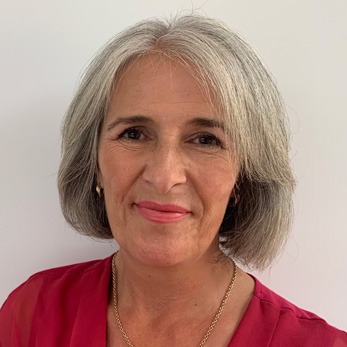 I am a Health Psychologist and Acceptance and Commitment Therapist. In my practice, I help people to cope with anxiety, depression, illness, eating problems and with work and other life stresses. I am also a Registered General Nurse and part-time academic. I combine my career as a Professor of Mental Health Sciences and Nursing with my clinical work. This ensures that my approach to therapy is up to date and based on sound evidence so that I can help people to make lasting lifestyle changes.
In therapy, I use a personalized approach, tailored to your needs. My core training is in Acceptance and Commitment Therapy (pronounced Act to emphasise the intention to change). In an ACT session, we will work together to understand what is troubling you, including working out what can be changed and what cannot. This can be surprisingly difficult to do on our own. Together, we will find ways to help you to stop struggling with your thoughts and feelings and instead focus on taking action to move towards the life you want. This may include using mindfulness techniques to help with difficult emotions and working to clarify what you value most in life.
The breadth of my experience and training means that I am also able to draw on a range of approaches such mindfulness, cognitive behavioural therapy (CBT), behaviour change and problem solving. As a qualified nurse, I can offer a holist approach. I often work with people experiencing illness or difficult symptoms as I can understand what is happening in your body, the aims and effects of your medical treatment and the impact of this on your life. My experience as an academic means that I am well placed to help students to cope with university life.
I provide a non-judgemental and compassionate space to help you to:
manage troublesome emotions such as depression, anxiety or stress
explore the emotional impact of life changes such as illness, disability or loss
cope with difficult symptoms, such as fatigue, pain, breathlessness, palpitations, menopause
adjust to living with illness, including cancer, long term conditions or health conditions without a clear medical diagnosis
make, and stick with, healthy life choices such as eating healthily, exercising and reducing alcohol intake
manage your time, work or studies better
explore what matters and how to change things for the better
MY FEES
STANDARD SESSION
£130
STANDARD 4-SESSION BLOCK
£480
MEMBERSHIP OF PROFESSIONAL BODIES
Health Psychologist and Practitioner Psychologist, registered with the Health Care Professions Council
Chartered Health Psychologist and Associate Fellow of the British Psychological Society
Registered General Nurse, registered with the Nursing and Midwifery Council
Mindfulness Teacher, trained with Mindfulness Now, Devon School of Mindfulness
HOW I OFFER PSYCHOTHERAPY
I work with clients across the UK, and around the world, using Skype, FaceTime & Zoom. There is no need to travel, and you can feel comfortable in your own home. It is free to set up and simple to use, so why not give it a try?
I offer sessions in English
LET US EXPLAIN HOW WE CAN SUPPORT YOU
If you are interested in meeting with a practitioner, feel free to book an assessment call with our Client Support team.

We want to understand what is going on for you, and help match you with the right practitioner.

We value being clear and open about our prices, so please check Our Fees  before booking a call.