Aaron Lawrence
Integrative Counsellor and Psychotherapist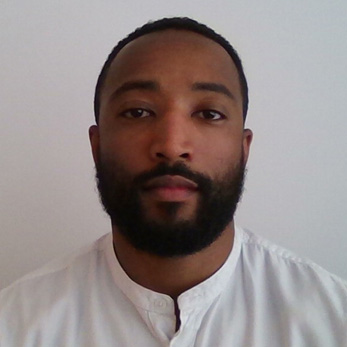 I am an Integrative Counsellor and Psychotherapist with a desire to see clients regain ownership of their story. "Integrative", means I draw on different approaches depending on your needs. Therapy is a collaborative process at your pace, and, though I may challenge if it is beneficial, I remain non-judgemental, respecting your autonomy and desiring your best possible outcome.
I have experience supporting individuals and couples through a range of difficulties, such as conflict, trauma, disordered eating and compulsive sexual behaviour. We all face challenges, and we all deserve the freedom to explore our ideas and feelings to be sure of our own solutions.
I believe awareness and accountability are often key, because as in the words of Carl Jung, "Until you make the unconscious conscious, it will direct your life and you will call it fate".
Contrary to how it might feel, it is possible to change and let go of past, unhelpful patterns. Growth can be challenging, but there are few rewards greater than when you dare to be at your best.
MY FEES
STANDARD SESSION
£90
STANDARD 4-SESSION BLOCK
£320
QUALIFICATIONS & TRAINING
2023 The Critical Role of Nutrition in Eating Disorders, Disordered Eating & Neurodiversity
2023 Embracing Neurodivergent Clients & Eating Diversity
2023 An Introduction to Eating Disorders & Disordered Eating with the Neurodivergent Client in Mind
2023 Diploma in working with Compulsive Sexual Behaviour and Sex Addiction
2023 Safeguarding: Basic Awareness
2023 Working with Suicidal Clients
2023 The Rewind Technique
2022 Working Creatively with Autistic Clients
2022 Level 1 Life Coaching
2022 Diploma in Therapeutic Counselling
2021 Specialist Diploma in Couples Counselling
2021 Introduction to Couples Counselling
2020 Civil / Commercial Mediation
2020 Skype / Remote Online Counselling Training
2019 Phobia Cure Technique
2019 Assertiveness
2019 Working with Metaphors
2018 Certificate in Counselling Skills
2015 Level 2 Counselling Concepts
MEMBERSHIP OF PROFESSIONAL BODIES
Member of British Association For Counselling and Psychotherapy (BACP)
HOW I OFFER PSYCHOTHERAPY
I work with clients across the UK, and around the world, using Skype, FaceTime & Zoom. There is no need to travel, and you can feel comfortable in your own home. It is free to set up and simple to use, so why not give it a try?
I offer sessions in English
LET US EXPLAIN HOW WE CAN SUPPORT YOU
If you are interested in meeting with a practitioner, feel free to book an assessment call with our Client Support team.

We want to understand what is going on for you, and help match you with the right practitioner.

We value being clear and open about our prices, so please check Our Fees  before booking a call.