Roger Hoyte
Systemic & Integrative Psychotherapist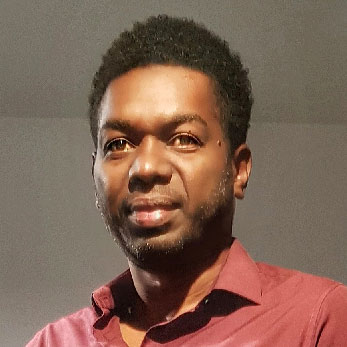 I am a Psychotherapist with a passion for helping people overcome their difficulties and live happier lives. I have worked in various mental health settings (NHS and Private) over the past ten years providing individual psychotherapy, couple therapy and family therapy. My desire to help others has allowed me to approach therapy from a non-judgmental, caring and supportive position and to provide a therapeutic service that is individualized to the person's needs. This is reflected in the way I work and my approach to therapy.
Many people experience stress, anxiety, fear and low mood, this can have a negative impact on their relationships, performance at work and prevent them from achieving their goals and aspirations in life. When this happens simple tasks in life become more challenging and life becomes more complicated and complex.
As a Psychotherapist I help people to deconstruct the factors that impact on them emotionally. I help them to process these emotions and to develop the emotional resilience to manage the complexities in life. Our work together is about helping you to regain control over your emotions and feelings, helping you to navigate the various stressful situations in life and to empower you with the skills and resources to manage these situations. We will also focus on helping you to develop ways of managing complex social interaction that may be having a negative impact in your life.
Make that first brave step and get in touch, you can be one of the many people who have benifited from having therapeutic support. You will have a safe, non-judgmental, space to talk about your emotions and we will explore difficult emotions at a pace that is comfortable for you. The working relationship between the therapist and the client is one of the key elements in helping the therapeutic process to be successful. I therefore endeavour to build a good working relationship with all my clients to ensure that they are comfortable within the therapeutic process.
At the end of our journey together the aim is for you to be living a healthier lifestyle and happier life.
Days I'm available at EmotionMatters
Here are the days I can see you in person or connect with you remotely
My fees
Standard session
£110
Standard 6-session block
£590
Off peak
£95
Off peak block
£510
Qualifications & training
2014 : Ma – Systemic Psychotherapy : Tavistock and Portman NHS Foundation Trust
2012 : Post Graduate Diploma – Applied Systemic Theory : Tavistock and Portman NHS Foundation Trust
2008 : MSc – Child, Adolescent and Family Mental Health : London Metropolitan University
2006 : BSc – Psychology : University of London
Membership of professional bodies
2018 : Non Vionent Resistance (Therapeutic Intervention) – Partnership Project
2017 : National Eating Disorder Training Programme – Maudsley
2017 : NarrativeTherapy – West London NHS Trust
2014 : Creative multi-positional therapy – Anna Freud Centre
How i offer psychotherapy
I work with clients across the UK, and around the world, using Skype, FaceTime & Zoom. There is no need to travel, and you can feel comfortable in your own home. It is free to set up and simple to use, so why not give it a try?
I offer sessions in English