Karen Baker
Counsellor on Placement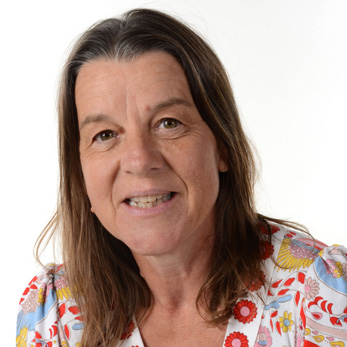 My Approach to Therapy
My core approach is Person-Centred, although I am trained in many other approaches too. We are all very different and I believe that, ultimately, you are the best expert for helping yourself. My aim is to work collaboratively with you to help unravel what is going on in your life that has brought you to this position of seeking help. However, I am not a purist and will draw on other approaches when the situation suggests these will be more helpful in helping you achieve your desired outcomes. For example, when working with grief and loss I often draw on Existential Psychotherapy. In this situation you can easily start to question your own mortality and even wonder about the meaning of life. The approach Existential Psychotherapy uses can be useful in helping a distressed client learn to live with these issues, so they thrive despite them – or even because of them.
My Own Experience
I have personally experienced a number of emotional challenges in my life, including going through a divorce with 2 primary school aged children. Until then I had been sceptical of the value of therapy and counselling, but the help I received at this time was transformational for me. It helped me manage through a very difficult and distressing period and since then I have been keen to become trained so I could help others in distress. My collaborative approach enables us to explore your emotions together, in a non judgemental way, so you can find ways to deal with them that work best for you.
DAYS I'M AVAILABLE AT EMOTIONMATTERS
Here are the days I can see you in person or connect with you remotely
My fees
Standard session
£80
Standard 4-session block
£280
QUALIFICATIONS & TRAINING
July 2019 – NCFE Cache Level 2 Certificate in Counselling Skills
July 2020 – CPCAB Level 3 Certificate in Counselling Studies  
Jan 2022 – CACHE Level 2 Certificate in Understanding Mental Health First Aid and Mental Health Advocacy in the Workplace               
June 2022 –2 years – CPCAB Level 4 Diploma in Therapeutic Counselling
Oct 2020 – Cruse Berevement Foundation
Oct 2020 – Cruse Zoom Support
Oct 2020 – Cruse – Telephone Support
Nov 2020 / Jan 2022 – Cruse Safeguarding
Nov – 2020 – Self-care
Dec 2020 – Working with a Suicidal Client
March 2021 – A Matter of Death and Life – Irvin Yalom
Feb 2022 – Bereavement by Suicide
MEMBERSHIP OF PROFESSIONAL BODIES
Registered Member of the BACP
HOW I OFFER PSYCHOTHERAPY
I work with clients across the UK, and around the world, using Skype, FaceTime & Zoom. There is no need to travel, and you can feel comfortable in your own home. It is free to set up and simple to use, so why not give it a try?
I offer sessions in English
LET US EXPLAIN HOW WE CAN SUPPORT YOU
If you are interested in meeting with a practitioner, feel free to book an assessment call with our Client Support team.

We want to understand what is going on for you, and help match you with the right practitioner.

We value being clear and open about our prices, so please check Our Fees  before booking a call.