Murray Lindley
Integrative Counsellor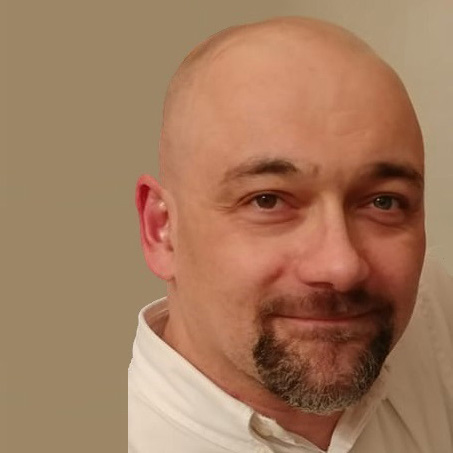 Life can be challenging. Relational problems, work–related difficulties, anxiety and depression can significantly impede ability to enjoy life, to be true to ourselves and to maintain lasting serenity. Loss including but not only bereavement, trauma and physical and / or mental abuse may lead to maladaptive coping responses, characterised by addiction, obsessive behaviours and / or low confidence and self–esteem. Experiencing these difficulties often invokes feelings of isolation and helplessness, lack of control and increasing urge to withdraw from those relationships and pursuits that might otherwise enable self–expression and fulfilment.
As an experienced Integrative Psychotherapist, I offer the opportunity to collaboratively work through your concerns; supporting you in a journey which facilitates the possibility of making positive decisions and changes. I am passionate about the potential of counselling engagement to enable each individual to feel heard, respected and valued. I recognise that you are the expert in your life, whilst building a professional relationship in which you are encouraged to nourish your own authenticity. Within this engagement, a safe, nurturing and non–judgmental environment is characterised by a deep level of empathy, empowering choice and ownership.
HOW I CAN HELP
Adopting a holistic approach, the foundation of my practice is person–centred; whilst also drawing where appropriate upon principles of Cognitive Behaviour Therapy (CBT), Transactional Analysis (TA) and other modalities, according to individual requirement. I am a registered member of the British Association of Counsellors & Psychotherapists and I have successfully worked with a diverse range of clients in empowering carefully paced examination of trauma(s) which might have originated understandably maladaptive behaviours as a coping response. Working with me, many of my clients have embraced self–discovery which can be initially painful, but can also provide a pronounced developing of hope and connection, both in relation to the self and loved ones.
Having encountered my own mental health challenges and engaged in extensive therapeutic work as a client, I have a deep appreciation of what might be involved in deciding to seek counselling and also the impact that it can have. Equally, I wholeheartedly believe in the capacity of every human being to establish strongly beneficial and sustainable means by which to overcome their past and enjoy a fulfilling and enriching future.
I would be delighted to work with clients either by Skype, Doxy.Me, Google Meet or telephone, according to individual preference.
MY FEES
STANDARD SESSION
£80
STANDARD 4-SESSION BLOCK
£280
MEMBERSHIP OF PROFESSIONAL BODIES
Member of British Association For Counselling and Psychotherapy (BACP)
HOW I OFFER PSYCHOTHERAPY
I work with clients across the UK, and around the world, using Skype, FaceTime & Zoom. There is no need to travel, and you can feel comfortable in your own home. It is free to set up and simple to use, so why not give it a try?
I offer sessions in English
LET US EXPLAIN HOW WE CAN SUPPORT YOU
If you are interested in meeting with a practitioner, feel free to book an assessment call with our Client Support team.

We want to understand what is going on for you, and help match you with the right practitioner.

We value being clear and open about our prices, so please check Our Fees  before booking a call.