Sophie Demuth
Integrative Psychotherapist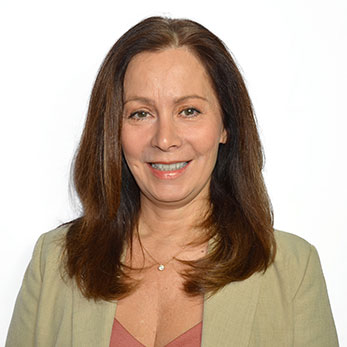 I am an Integrative Psychotherapist with 9 years experience and I draw on various perspectives to help my clients. My focus is on how I can help you experience change by becoming more fulfilled, healing from the past, gaining more clarity and taking more control of your life.
I have experience working with different types of addiction (drug, food and alcohol), relationship issues, personality disorders, eating disorders and OCD. I have also worked with trauma (including sexual abuse) and psychosis.
My style of therapy involves ''gentle enquiry''. I understand that you are generally self-aware and self-reflective and so it is my job to respect how you manage your life, whilst trying to understand how I can help you on your journey. There are always opportunities for challenge, but understanding what is going on in the present in relation to the past is often the interaction which brings about the "lightbulb" moments! Some people describe this as the elastic band being released!
Days I'm available at EmotionMatters
Here are the days I can see you in person or connect with you remotely
My fees
Standard session
£130
Standard 4-session block
£480
Qualifications & training
2017 – Gut-Brain Axis – The Hungry Brain – WeightMatters Training Academy
2016 MSc Integrative Psychotherapy UKCP registered
2016 – Integrating the Psychiatric Diagnosis and Treatment of Eating Disorders – WeightMatters Training Academy
2015 – Working with Bingeing and Purging Behaviour – WeightMatters Training Academy
2015 current – Volunteer in psychiatric ward at the Maudsley Hospital
2014 – Food Diary Analysis – WeightMatters Training Academy
2014 – Essential Nutrition for Working with Eating Disorders – WeightMatters Training Academy
2010 – Into the Light – Training in Sexual Abuse and Trauma, Individual and Group Work – The effects Shame, Anger, Powerlessness, Betrayal
2005 to 2010 MSc in Integrative Psychotherapy including specific focus on:

Anxiety and Shame – Steven Smith
Anxiety states, Phobia and Obsessive Compulsive disorders – Prof. Maria Gilbert
Borderline, Narcissistic, Anti-social, Histrionic personality disorders – Prof. Maria Gilbert
CBT – Steven Smith
Child Development and Attachment – Cynthia Ransley
Gestalt – Phil Joyce
Integrative Psychotherapy – Prof. Maria Gilbert
Neurobiology – Steven Smith
Person Centred Counselling – Cynthia Ransley
Personality Disorders and DSM V – Prof. Maria Gilbert
Psychosis and Schizophrenia – Prof. Maria Gilbert
Post Traumatic and Complex Post Traumatic Stress – Steven Smith
Psychoanalysis – Prof. Diane Shmukler
Self-Psychology, Intersubjectivity and Object Relations psychology – Steven Smith
Transpersonal Approach – Prof. Vanja Orlans
Sexuality, Gender Identity and Sexual Orientation – Steven Smith
Transactional Analysis – Steven Smith
Trauma and Body Work – Julianne Appel-Opper

2009 – BSc (Hons) Psychology, Open University including focus on Applied Psychology, Child development, Cognitive Psychology, Neurobiology, Research Methods and Application and Social Psychology
2008 – Foundation year at Regent's College, School of Psychotherapy and Counselling, focus on Existential Psychology
MEMBERSHIP OF PROFESSIONAL BODIES
UKCP (fully accredited member)
British Psychological Society (BPS)
The Metanoia Institute
How i offer psychotherapy
I work with clients across the UK, and around the world, using Skype, FaceTime & Zoom. There is no need to travel, and you can feel comfortable in your own home. It is free to set up and simple to use, so why not give it a try?
I offer sessions in English
LET US EXPLAIN HOW WE CAN SUPPORT YOU
If you are interested in meeting with a practitioner, feel free to book an assessment call with our Client Support team.

We want to understand what is going on for you, and help match you with the right practitioner.

We value being clear and open about our prices, so please check Our Fees  before booking a call.