Lesley Papper
Integrative Counsellor on Placement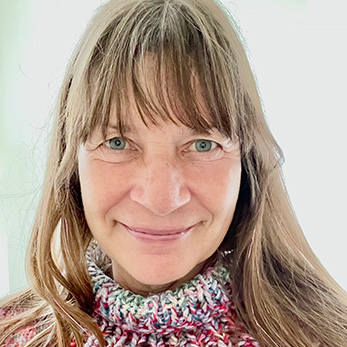 I am a qualified Integrative Therapeutic Counsellor and a member of the British Association of Counsellors and Psychotherapists. I offer a warm, accepting, and confidential space to individuals wishing to explore therapy for themselves.
We are all unique, and respond to life's challenges in different ways. Sometimes, when these challenges become too hard, we may turn to coping strategies that might be to the detriment of our own well-being. Even when we know this to be true, it can be tough breaking free of negative patterns of behaviour that essentially have been helping us to cope. However, I firmly believe that we possess both the inherent drive, and the resources to find a way through these difficulties using alternative healthier strategies.
I understand the urgency of wanting to affect change sooner rather than later, I commit to working with your immediate concerns and your longer-term goals in collaboration with you. If you have a specific challenge that you are seeking to resolve, fathom, or move on from, together we may decide to look at where and when the difficulty originated in order to better understand your emotional world and your thoughts and behaviours in the here and now. It can be of great value to give some time to exploring your unique lived experience, I will support you on this journey.
I encourage self-acceptance, and self-care, as a foundation. Within the healing unit of the therapeutic relationship, I invite clients to take stock of their lives and look upon themselves with kindness. I offer a safe space where past and present experiences, and current concerns, can be expressed and explored with the aim of taking positive steps towards a happier future.
I have worked with clients living with grief, low mood, depression, anxiety, and survivors of sexual violence. I have also worked with clients with hidden disabilities, physical disabilities, as well as have experience with clients living with the long-term fall-out of bi-polar, ADHD, and dyslexia in terms of disrupted education and unmet needs.
I offer short term or longer-term therapy and work at your pace and with your agenda. My emphasis is on helping you to build resilience and structure, with the aim of bringing about lasting therapeutic change.
My fees
Standard session
£60
Standard 6-session block
£330
QUALIFICATIONS & TRAINING
AIM Level 3 in Counselling Skills
CPCAB Level 4 Diploma in Therapeutic Counselling
Diploma in CBT
Diploma in Eating Psychology
Diploma in Grief and Bereavement Counselling
Certificate in Trauma and the Body
Certificate in Working with Relational Trauma
Certificate in Dealing with Distress, Suicide and Self-Harm
HOW I OFFER PSYCHOTHERAPY
I work with clients across the UK, and around the world, using Skype, FaceTime & Zoom. There is no need to travel, and you can feel comfortable in your own home. It is free to set up and simple to use, so why not give it a try?
I offer sessions in English
LET US EXPLAIN HOW WE CAN SUPPORT YOU
If you are interested in meeting with a practitioner, feel free to book an assessment call with our Client Support team.

We want to understand what is going on for you, and help match you with the right practitioner.

We value being clear and open about our prices, so please check Our Fees  before booking a call.