Cleo Irish-Zorrilla
Trainee Psychotherapist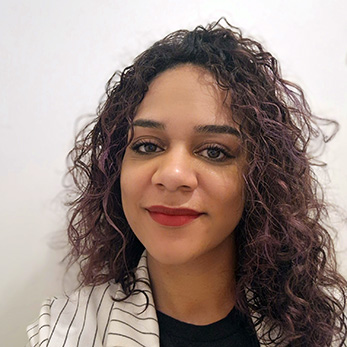 I am a Trainee Integrative Therapist with the British Association for Counselling and Psychotherapy; I adhere to their Code of Ethics and Conduct.
I work in an integrative way which means I draw from different therapeutic approaches.
We all experience the world differently; it is essential that your therapeutic experience is tailored to your needs and perspective. I strive to work with collaboratively at your pace. You are the expert on you. I pride myself on being an honest and respectful practitioner and my goal is always to support and encourage your self-reflection and healing.
I understand healing is not easy.
My own therapy opened me to an emotive range I had never expected. It gave me structure, motivation, and the inspiration to do better for myself, but it pushed me beyond my comfort zone, and I resisted. I had earnt the right to keep my secrets and my stories yet, there I was breaking my own rules, learning to share those secrets with someone else. I learnt that it was okay to be vulnerable.
Your stories are yours but, it would be a privilege to hear them.
Days I'm available at EmotionMatters
Here are the days I can see you in person or connect with you remotely
My fees
Standard session
£60
Standard 6-session block
£330
HOW I OFFER PSYCHOTHERAPY
I work with clients across the UK, and around the world, using Skype, FaceTime & Zoom. There is no need to travel, and you can feel comfortable in your own home. It is free to set up and simple to use, so why not give it a try?
I offer sessions in English
LET US EXPLAIN HOW WE CAN SUPPORT YOU
If you are interested in meeting with a practitioner, feel free to book an assessment call with our Client Support team.

We want to understand what is going on for you, and help match you with the right practitioner.

We value being clear and open about our prices, so please check Our Fees  before booking a call.