Billy Smith
Trainee Psychotherapist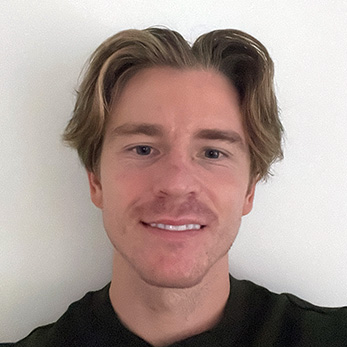 I'm a deep believer that our challenges in life offer us the best opportunities for growth. With the right support and guidance, plus the courage to look deeply within, we can start to re write the story and change deep painful patterns which prevent us from being who we most truly are.
My Approach
I am a trainee Psychosynthesis Psychotherapist in my final year, I am here to offer you a safe, comfortable space with no judgments where you're able to bring all of yourself.
Psychosynthesis is a psychospiritual psychology which offers an integrative approach to therapy, which means I work with a variety of models. My work involves the whole of you, I am deeply intrigued by how it is to be you, what your experience of yourself are and how your world is experienced by you, this includes an exploration of your relationship to yourself and the patterns you have picked up along the way. Through compassion and understanding together we will work to transform these struggles.
For me the vital piece in Psychosynthesis is that the key to your own freedom is within you, you hold the answers and are in control of your own destiny, and I want to be here to help you access them.
A little about myself
I am a trainee psychotherapist practicing psychosynthesis psychotherapy, I am also a member of both the UKCP and BACP.
I have experience working with clients across multiple countries worldwide ranging from North America, Asia the Middle East and Europe who are suffering with negative self-esteem, body image concerns, poor eating habits, and deep rooted traumatic childhood events which have consequently resulted in a dysfunctional relationship with food and nutrition as well as disconnecting their connection to themselves.
Please note, due to Billy's training requirements all therapy sessions will be audio recorded, with your consent.
My fees
Standard session
£80
Standard 4-session block
£280
QUALIFICATIONS & TRAINING
2018-Ongoing MA Psychosynthesis Psychology Middlesex University
2018-Ongoing Psychosynthesis Psychotherapy and Counselling
2008-2010 Diploma in Sport Science & Nutrition, Mid-Kent College
2010-2013 HND Sports Science & Nutrition Mid-Kent College
HOW I OFFER PSYCHOTHERAPY
I work with clients across the UK, and around the world, using Skype, FaceTime & Zoom. There is no need to travel, and you can feel comfortable in your own home. It is free to set up and simple to use, so why not give it a try?
I offer sessions in English
LET US EXPLAIN HOW WE CAN SUPPORT YOU
If you are interested in meeting with a practitioner, feel free to book an assessment call with our Client Support team.

We want to understand what is going on for you, and help match you with the right practitioner.

We value being clear and open about our prices, so please check Our Fees  before booking a call.