Maliha Salman
Integrative Counsellor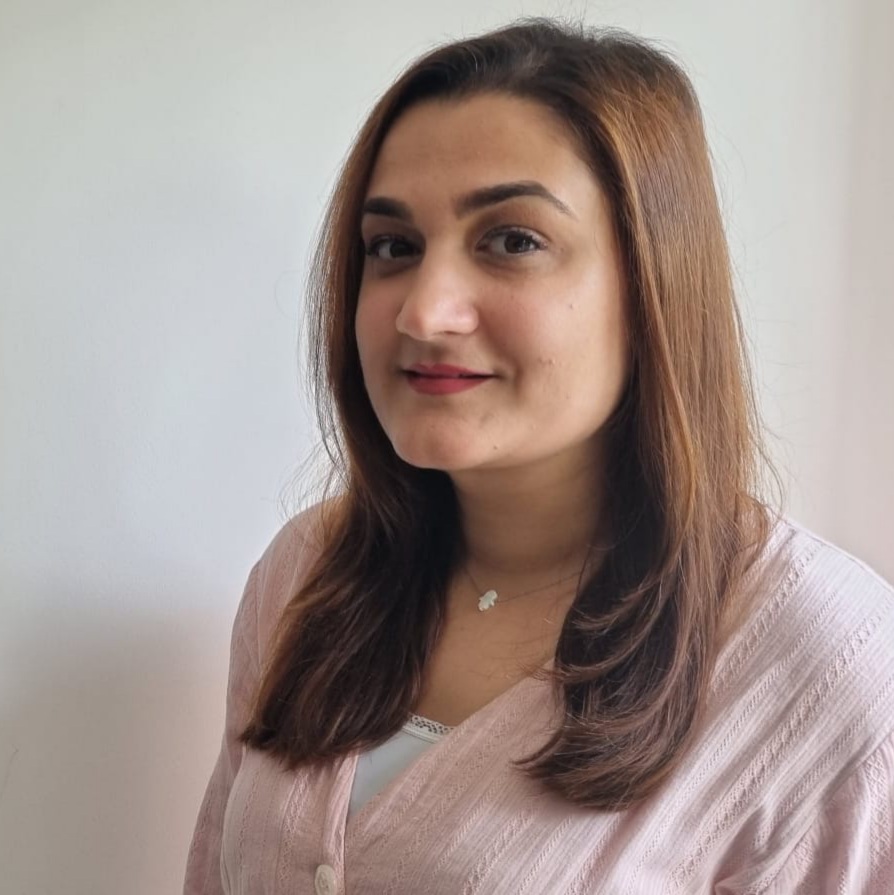 How I work
I integrate a range of counselling and psychotherapy models and approaches in my work, including person-centred, psychodynamic and cognitive behavioural therapies. From the outset, my aim is to understand you as a person and assess how my approach to therapy can meet your individual needs and preferences.
I believe that traumatic life events and past experiences relate to our thoughts and behaviours in the present. It is therefore my role to facilitate the process of uncovering how your inner world connects to your eating and/or body image issues, or current personal circumstances. In practice this could involve exploring your past relationships and childhood, alongside making sense of your present situation and the impact it is having on you. Once we have come to an understanding of the ins and outs of your personal life challenges, this can then be followed by an exploration of how you can make changes and adopt healthy coping mechanisms.
I will provide a warm and empathetic space for you to build self-awareness and process your thoughts and feelings so that you can make therapeutic change. I will gently challenge areas where I think you may be stuck or repeating unhelpful patterns in your life. In addition to this I may, if relevant, incorporate psychoeducation into sessions so that you can gain a sense of the psychological processes that may be playing out in your situation.
My professional background
I am an integrative Counsellor and Psychotherapist (MSc) with over 8 years of experience in working therapeutically with adults, teenagers, and children. In the past I have worked as a therapist in a university counselling setting, primary and secondary schools, and an NHS counselling service.
I am committed to continuing my professional development and regularly attend trainings and workshops to keep up to date with developments within the field. At present I am undertaking additional doctoral level training in Counselling Psychology.
Alongside my work within eating and body image difficulties, I have special interests in the areas of self-esteem, identity, and cultural issues.
MY FEES
STANDARD SESSION
£100
STANDARD 4-SESSION BLOCK
£360
QUALIFICATIONS & TRAINING
2023 (in competition) Doctorate in Counselling Psychology- Metanoia Institute
2017 MSc Therapeutic Counselling- Greenwich University
2011 BSc Psychology- Brunel University
HOW I OFFER PSYCHOTHERAPY
I work with clients across the UK, and around the world, using Skype, FaceTime & Zoom. There is no need to travel, and you can feel comfortable in your own home. It is free to set up and simple to use, so why not give it a try?
I offer sessions in English
LET US EXPLAIN HOW WE CAN SUPPORT YOU
If you are interested in meeting with a practitioner, feel free to book an assessment call with our Client Support team.

We want to understand what is going on for you, and help match you with the right practitioner.

We value being clear and open about our prices, so please check Our Fees  before booking a call.