Bea Zanichelli Sonego
Psychodynamic Counsellor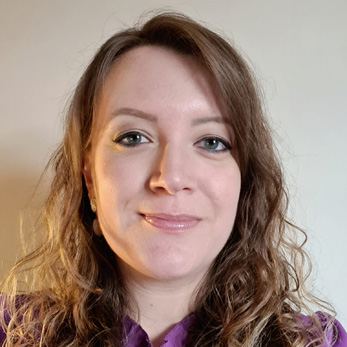 My name is Bea, and I am Clinical Psychologist and Counsellor, registered with the British Association for Counselling and Psychotherapy (BACP) and the Conselho Regional de Psicologia (CRP- Brazil), and abide by their codes of ethical standards and confidentiality.
I have a degree in Clinical Psychology from Sao Paulo State University (UNESP), and a Post Graduate Diploma (PGDip) in Psychotherapy from the University of Essex. I have worked in hospitals with clients facing life-threatening illnesses, in mental health settings, and in private practice, both in Brazil and in England.
I provide compassionate care and a safe space for clients to express their emotions and feelings in their therapeutic process. Mental health issues can have a profound impact on our thoughts, feelings and behaviours. We all have mental health, and what affects our daily lives varies between each of us. The important thing to remember is that support is available, and we're not alone in our journey.
My approach is focused on a strengths-based, client-centred perspective. I draw my practice based on the psychodynamic approach. Here we explore some of the common types of mental health concerns, including general information, signs and symptoms, treatment options, self-care and how therapy can help.
My specialty involves clients facing grief and loss, relationship and self-esteem issues, life transitions, disordered eating as well as anxiety and depression. I am also an LGBTQIA+ affirmative therapist.
As an immigrant in the UK, I am aware of the challenges one can face when moving to a different country, culture and language, therefore I offer sessions in English and in Portuguese.
If you have any questions, don't hesitate to contact me before booking an appointment – it will be good to hear from you!
MY FEES
STANDARD SESSION
£100
STANDARD 4-SESSION BLOCK
£360
QUALIFICATIONS & TRAINING
Clinical Qualification in Psychodynamic Psychotherapy, WPF Ongoing
PgDip Foundations of Psychodynamic Psychotherapy, University of Essex
Doctorate in Clinical Psychology, Sao Paulo State University
MEMBERSHIP OF PROFESSIONAL BODIES
Member of British Association For Counselling and Psychotherapy (BACP)
HOW I OFFER PSYCHOTHERAPY
I work with clients across the UK, and around the world, using Skype, FaceTime & Zoom. There is no need to travel, and you can feel comfortable in your own home. It is free to set up and simple to use, so why not give it a try?
I offer sessions in English, Portuguese
LET US EXPLAIN HOW WE CAN SUPPORT YOU
If you are interested in meeting with a practitioner, feel free to book an assessment call with our Client Support team.

We want to understand what is going on for you, and help match you with the right practitioner.

We value being clear and open about our prices, so please check Our Fees  before booking a call.