Alison Stevenson
Integrative Psychotherapist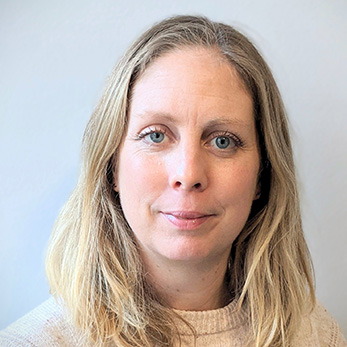 I am an integrative psychotherapist, accredited with the BACP and have over 12 years' experience working with adults and teenagers. Whether you would like to take care of your general mental health and emotional well-being or explore and work through more difficult life experiences or relationships, I am an experienced therapist who embodies the core qualities of empathy, compassion and acceptance, offering a non-judgemental space for therapy.
Being able to explore your thoughts and feelings, your relationships and interactions with others, may help you to understand the challenges you face and help you to identify any areas for change. Having a trustworthy therapist to talk to can be extremely valuable and can support you in living a more authentic and fulfilling life.life.
My practice incorporates a range of theoretical modalities to work with your individual needs, including Humanistic, Psychodynamic and Attachment frameworks. My approach is very much relationally focused, developing trust and safety to be able to work collaboratively and at your own pace. I am also qualified to work as a CBT practitioner (Cognitive Behavioural Therapy) exploring negative thinking patterns and the core beliefs we hold about ourselves, about others and the world, and finding ways to challenge and change these ideas to develop a more positive self-esteem and self-worth. In addition, I incorporate Mindfulness Meditation and practices for well-being, which I share through experiential exercises in sessions, to help alleviate symptoms of stress, anxiety and depression.
I also work creatively with the arts, for those individuals who would like to. I have found that using a variety of artistic mediums facilitates exploration and discovery of our unconscious processes. The emphasis is on the individual's own interpretations of their creative process, rather than my analysis of what is created.
I am experienced in working with many presenting concerns including depression, anxiety, social-anxiety, panic attacks, family issues, bereavement/loss, attachment/separation, eating issues, abuse & trauma, sexual assault, relationships, self-harm, suicidal ideation, low self-esteem/self-worth.
If you would like to discuss how we might work together and to share some of your experiences and the challenges that you currently face, I very much look forward to meeting you.
Days I'm available at EmotionMatters
Here are the days I can see you in person or connect with you remotely
My fees
Standard session
£130
Standard 4-session block
£480
Qualifications & training
2020 – 2021 Diploma in Counselling Teenagers
2019 CPD – CBT and Counselling with ASD
2018 CPD – 5 Week Bereavement Training
2018 CPD – CCMH Conference Building Resilience
2017 CPD – CCMH Conference Trauma Informed Mental Health Practices
2017 CPD – Understanding Honour-based crimes
2016 CPD – Gender Identity
2016 CPD – Mental Health Conference
2016 CPD – Art therapy & Mindfulness
2015 CPD – 3 day professional training – Therapeutic Use of Mindfulness
2014 CPD –Working with Self-Harm and Eating Disorders
2014 CPD – Conference: Risk & Resilience
2013-2014 CPD – 1 year Mindfulness Practitioner Training
2013 City & Guilds: L3/L4 Preparing to teach in the lifelong learning sector
2012 CPD – Attachment Across the Life-cycle (Wimbledon Guild Counselling Training)
2010 Post-graduate certificate – Cognitive Behavioural Therapy (CBT)
2009 CPD – Working with Shame
2009 CPD –Personality Disorders
2009 CPD – Anger & Rage
2009 – Diploma Integrative Counselling
2008 CPD – Separation and Reunion Forum
2005-2007 – Certificate for Person-Centred and Psychodynamic Counselling
2002 – BSc (Hons) Degree Psychology
How i offer psychotherapy
I work with clients across the UK, and around the world, using Skype, FaceTime & Zoom. There is no need to travel, and you can feel comfortable in your own home. It is free to set up and simple to use, so why not give it a try?
I offer sessions in English
LET US EXPLAIN HOW WE CAN SUPPORT YOU
If you are interested in meeting with a practitioner, feel free to book an assessment call with our Client Support team.

We want to understand what is going on for you, and help match you with the right practitioner.

We value being clear and open about our prices, so please check Our Fees  before booking a call.