Discounted Student Therapy Rates From £45
Are you a student? Looking for a space to feel heard and understood?
Moving to university is hard.  You may struggle with transitioning to a new environment, feeling homesick or overwhelmed by the university workload.  With more and more students experiencing signs of isolation, depression and anxiety, finding the right support system is important. At EmotionMatters we have created discounted student therapy rates to help.
---
The WeightMatters Practice is proud to announce a special new rate for students to access Counselling & Psychotherapy at greatly discounted fees starting from £45 per session.
---
As part of our commitment to social responsibility, we want to reach out to those in full-time education who struggle with anxiety, depression, low self-worth and other mental health conditions, who often don't have the income to access our specialised support.
We Offer Targeted Therapy For
---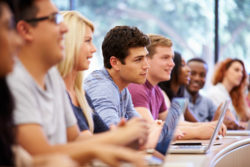 Discounted Student Therapy Rates From £45
Therapy is available with the following groups of therapists:
Trainee Therapists @ £45 Session / £240 Block of 6-Sessions
---
About The Practice
Over 17 years of providing support to clients in need

Psychological, emotional and nutritional expertise

Practical interventions to support your recovery

Located in the heart of London

Abide by the highest ethical practices
---
Book Your Appointment
Up to 12 weekly sessions (with the opportunity to extend treatment)

Find a time that fits with your schedule.

Open 7:30 – 9:00pm all weekdays

Saturday appointments also available 
If you, or someone you know, could benefit from our services at these specially reduced rates, please email help@emotionmatters.co.uk or call our Client Support Team on 020 7622 7727 to arrange a brief assessment call.
The EmotionMatters Team
*Proof of full time student enrollment will be required. To be confirmed by photo of student ID card and confirmation of study letter.
Learn more about Anxiety
Here are some articles and blogs about anxiety