Susan Kaur
Integrative Psychotherapist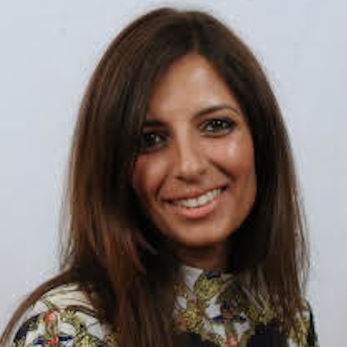 I have worked as an Integrative Counsellor and Psychotherapist since 2012; I provide a safe, nurturing and empathic environment in which many issues can be worked within. I have experience of working with a number of different issues such as anxiety, depression, stress, panic disorders, relationship issues, eating disorders, abuse, phobias, addiction, bereavement, low self-esteem/confidence, family and cultural issues amongst many others.
I formulate a treatment outcome after exploring the following information to determine the correct treatment.
Whatever you're feeling right now; there is help and support available to you. We all go through difficulties in our lifetime and for some, this can feel more manageable when shared with another person. Experiencing problems may affect different aspects of your life and you might find yourself having difficulty sleeping, eating or achieving what you want in your everyday life.
Asking for help takes courage and many people benefit from getting support from a professional. The Counselling I offer allows you to explore and work through unmanageable or difficult feelings in a safe, non-judgemental and caring environment, helping you to identify which steps to take to overcome these challenges.
Treating psychological and physical symptoms caused by the affliction, including physical detox and repairing any identified damage to the body and brain.
Identifying and treating the underlying reasons for addiction or other disorders: bio-chemical, psychological, physical, social, and spiritual
Days I'm available at EmotionMatters
Here are the days I can see you in person or connect with you remotely
My fees
Standard session
£100
Standard 6-session block
£530
Off Peak
£85
Off Peak block
£450
Qualifications & training
Diploma in Integrative Therapeutic Counselling, MSc accredited Keele University (2010 – 2012)
Certifcate in Counselling in Psychology MSc accredited Keele University 2010-2011
Certificate for Counselling in sexual abuse/domestic violence, Survive Training (2011 – 2012)
Certificate in Therapeutic Treasure Box- Theory and creative techniques for facilitating resilience and affect regulation in children with developmental trauma
Certificate in Dissociative disorder
Membership of professional bodies
Registered member of the BACP (MBACP)
BACP – The British Association for Counselling and Psychotherapy
How i offer psychotherapy
I work with clients across the UK, and around the world, using Skype, FaceTime & Zoom. There is no need to travel, and you can feel comfortable in your own home. It is free to set up and simple to use, so why not give it a try?
I offer sessions in English