Tracy Kelly
Dietitian, Health & Wellbeing Architect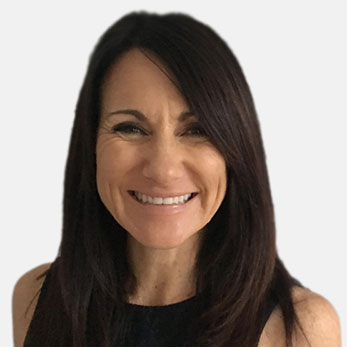 Health, wellbeing and weight loss doesn't start in the kitchen or the gym, it starts in the mind.
We aren't machines. We are living breathing human beings full of complex connections so being treated as individual holistic beings is essential. I believe we can experience exponential growth when we combine the power of nutrition, mindset and movement. And this is where I like to play, at that intersection, because that is when we enjoy real transformations and jaw dropping results.
When you work with me you can expect a fun, straight-talking, results-driven partner. I don't lecture, I listen. I'm not rigid, I'm responsive. I don't just support, I challenge.
I also have a BSc in Human Nutrition & Dietetics, a Postgraduate Certificate in Executive and Personal Coaching and many years applying this to real life. I don't just talk the talk, I believe in walking the walk. I wouldn't expect you to do something I wouldn't do. I don't always get it right but that is part of the rich learning. I know how to blend the science of nutrition and performance with the art of coaching to create a powerful and enjoyable brew to catapult you to your next level.
Let's bust through some of those old excuses, predict where self-sabotage is likely to occur, tap into what you value most, learn how to make every decision as though you're already at your goal and create a healthy relationship with food and yourself.
Days I'm available at EmotionMatters
Here are the days I can see you in person or connect with you remotely
My fees
90 min consultation
£140
60 min follow up
£115
40 min follow up
£90
Qualifications & training
2017 Weight Loss & Elite Sports Nutrition certification (Precision Nutrition)
2015 PG Certification in Personal and Business Coaching (University of Chester)
1999 BSC In Human Nutrition and Dietetics (University of Stellenbosch)
Membership of professional bodies
Member of Health and Care Professions Council (HPC)
Member of British Dietetic Association (BDA)
How i offer psychotherapy
I work with clients across the UK, and around the world, using Skype, FaceTime & Zoom. There is no need to travel, and you can feel comfortable in your own home. It is free to set up and simple to use, so why not give it a try?
I offer sessions in English