Rebecca Warren
Nutritional Therapist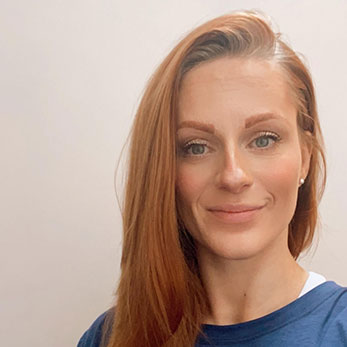 I believe individual care is vital. That each one of us deserves the time and space to explore our needs and requirements; both physiologically and psychologically.
My passion for the restorative power of food, nutrients and lifestyle is immeasurable.
Having experienced these effects first hand – I draw on these experiences when working with clients, which enables support throughout our time together.
Nutritional therapy enables us to work together; looking reasons why you are feeling the way you are – to establish where and why things may have happened and seek the root cause of the illness which can include stress, poor nutrition, allergens, toxins, genetics and your microbiome.
Looking at the biochemical processes gives us a wonderful base in which to start your healing process, inside – out.
My approach is personal, supportive, results – driven and science based. Using only proven and effective nutritional protocols and the most up – to – date diagnostic tools; I work with incredible clients, alongside a wonderful team of therapists; to transform your current health situation and enable lasting change and powerful results.
I continue to undertake postgraduate training on a regular basis to ensure that my knowledge is in keeping with relevant scientific requirements within Nutrition and my specialisms, with particular interests in Eating disorders and the psychology around it. I am currently undertaking The Master Practitioner course with The National Centre For Eating Disorders. A programme approved by the British Psychological Society Learning Centre and by the Royal College of Psychiatrists.
Days I'm available at EmotionMatters
Here are the days I can see you in person or connect with you remotely
My fees
90 min consultation
£120
60 min follow up
£100
40 min follow up
£80
Qualifications & training
2020 Master Practitioner Programme, Eating Disorders & Obesity, National Centre for Eating Disorders
2019 Practitioner Programme, Eating Disorders & Obesity, National Centre for Eating Disorders
2019 Nutritional Therapy Diploma ION
2016 FdSc ION
2012 Level 4 PT; Nutrition Advisor, Pre and post natal exercise specialist
2007 LLB (Hons) UCLAN
Membership of professional bodies
HOW I OFFER NUTRITIONAL THERAPY
I work with clients across the UK, and around the world, using Skype, FaceTime & Zoom. There is no need to travel, and you can feel comfortable in your own home. It is free to set up and simple to use, so why not give it a try?
I offer sessions in English
LET US EXPLAIN HOW WE CAN SUPPORT YOU
Talk with our assessment team, who can listen to your story and needs, and help you find the right practitioner for you, and book you in for a Free 30 Minute session to meet with one of our therapists.