Nina Lochle
Gestalt Therapist In Training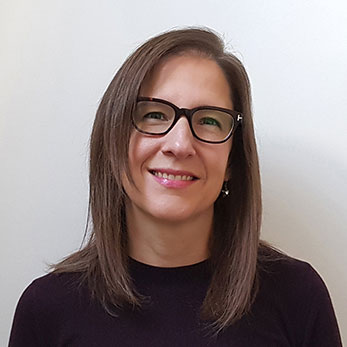 I offer a warm and empathetic environment, aiming to provide a space where you can feel safe to be just the way you are and feel supported in exploring the things that may cause you difficulty in your life at the moment.
All of us can encounter moments in our lives where our habitual ways of doing things don't seem to work any longer and we get stuck. Counselling can help working through these difficulties, by becoming aware of what we do and how we do it and whether our ways of thinking or doing things are helpful or not. This awareness is the foundation for change and together we can find new perspectives and kinder ways of engaging with yourself, that enable you to experiment with a wider variety of choices and support you leading a happier and more satisfying life.
If you decide to work with me, we will go on a collaborative journey together, where I will support you drawing on your innate creativity to find unique solutions to your issues. We will work from a basis of mutual trust, bringing non-judgemental awareness to what arises for you and between us in the present moment. As a relational Gestalt therapist, I take a holistic approach and will address you as a whole person, by seeing your mind, your body and your emotions as an inseparable unit. This will also include us looking at your life-situation and how it contributes to your being in the world. We might also draw compassionate attention to your body and rely on its innate wisdom as a powerful support for healing.
While training as a Gestalt psychotherapist, I am also working in the creative industries as a fashion designer. Having managed international creative teams, I have a thorough understanding of the stresses and anxieties that the demands of our fast-paced lives and work situations can bring.
As a therapist, I have experience in working with clients on a variety of issues such as childhood sexual abuse, identity, relationship problems, life-transitions, race and diversity, anger, anxiety, depression, body-image, perfectionism, shame, low self-esteem and loneliness.
DAYS I'M AVAILABLE AT EMOTIONMATTERS
Here are the days I can see you in person or connect with you remotely
My fees
Standard session
£60
Standard 6-session block
£330
QUALIFICATIONS AND TRAINING
I am working towards an MSc in Gestalt Psychotherapy at The Metanoia Institute
MEMBERSHIP OF PROFESSIONAL BODIES
Trainee Member of UKCP
Member of UKAGP – The UK Association for Gestalt Therapy
Member of EAGT – The European Association for Gestalt Therapy
HOW I OFFER PSYCHOTHERAPY
I work with clients across the UK, and around the world, using Skype, FaceTime & Zoom. There is no need to travel, and you can feel comfortable in your own home. It is free to set up and simple to use, so why not give it a try?
I offer sessions in English
LET US EXPLAIN HOW WE CAN SUPPORT YOU
Talk with our assessment team, who can listen to your story and needs, and help you find the right practitioner for you, and book you in for a Free 30 Minute session to meet with one of our therapists.