Natasha Anastasi
Counselling Psychologist In Training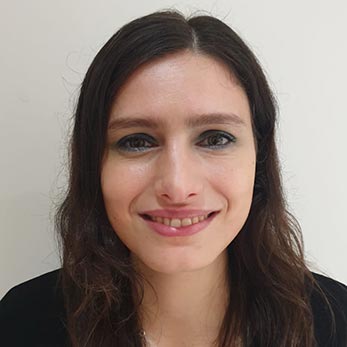 I have been a counselling psychologist in training for 2 years and have held placements in a variety of settings including the NHS and charitable organisations. I have experience in providing short-term and open-ended therapy and have worked with the following presenting issues: mood disorders, severe anxiety, complex trauma, social phobias, complex bereavement, addictions, and long-term psychical health conditions.
My background is in health psychology where I worked in the field of behaviour change interventions for several years, working in smoking cessation and functional gastrointestinal (GI) disorders. Whilst working as a health psychologist I noted the impact emotional trauma had on physical and mental health and how this affected health related behaviours such as eating. This led me to embark on a journey towards becoming a counselling psychologist.
My approach is informed by my integrative training in counselling psychology, combining elements of person-centred, psychodynamic and CBT models of therapy, which enables me to create an approach which is tailored. Through working on my own emotional trauma I have come to realise the value of processing difficult and at times conflicting emotions, and that we are all capable of growth. My primary focus is on creating an empathic, safe confidential and non-judgemental environment by building a strong therapeutic alliance that brings about self-reflection and self-awareness.
DAYS I'M AVAILABLE AT EMOTIONMATTERS
Here are the days I can see you in person or connect with you remotely
MY FEES
STANDARD SESSION
£60
STANDARD 6-SESSION BLOCK
£330
QUALIFICATIONS & TRAINING
2017-2020 – Counselling psychologists in training (Counselling DPsych)
2019 – Working with trauma with MIND Enfield
2018 – Working with endings in Bereavement Counselling, CARIS Islington Bereavement Service
2012 – Smoking cessation practitioner training with the National Centre for smoking cessation and training
2011-2015 – Professional doctorate in Health Psychology
2008- 2009 – MSc in Health psychology
2004-2007 – BSc in Psychology
MEMBERSHIP OF PROFESSIONAL BODIES
Student member of the Counselling psychology division of the British psychological society (BPS)
Charted membership status as a health psychologist with the Health and care professions council (HCPC) and the BPS
MEMBERSHIP OF PROFESSIONAL BODIES
I work with clients across the UK, and around the world, using Skype, FaceTime & Zoom. There is no need to travel, and you can feel comfortable in your own home. It is free to set up and simple to use, so why not give it a try?
I offer sessions in English