Monique Stojakovic
Counselling Psychologist In Training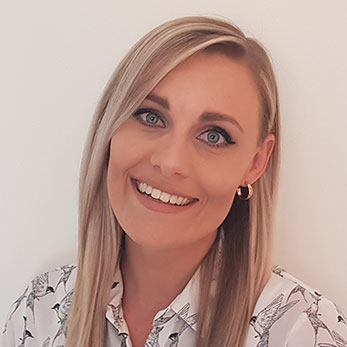 I believe in people's ability to reflect upon their lives and experiences to make meaning of them. Using an Existential approach, I strive to provide a safe, confidential, and open space to explore difficulties, ranging from anxiety and depression, to sense of identity and search for meaning in life.
I work collaboratively with my clients' needs, and emphasise the importance of autonomy for my clients, working together to find alternative understanding and responses to live a more enjoyable life. I also make use of CBT and Psychoanalytic therapy, tailored to individual needs, always bearing in mind the importance of respect and understanding. I am comfortable working with a range of difficulties, fostering a holistic approach to well-being, comprising both mind and body.
I hope that therapeutically, my clients are able to make more sense of what's happening, or happened, in their lives, so that they are able to move forward.
I have experience working with young adults, being in a school setting for a lot of my career, understanding the difficulties that come with emerging into adulthood and establishing a sense of identity, in relation to others and relationships. I also have experience in the field of depression and different anxiety disorders. I currently work as a senior assistant psychologist within the NHS and have worked with adult clients to provide coping mechanisms for dealing with day to day issues, including lack of motivation and low self-esteem. I also work in placement at The Awareness Centre, working with difficulties such as addiction and grief.
I am working towards my chartered counselling psychologist qualification, and am currently on placement in my doctoral degree, registered with the BPS and UPCA.
On a personal note
Born and raised in South Africa, I have dedicated my life, studies and interests to the field of psychology, never wavering from the strong pull I have to sit alongside individuals going through hardships. Having overcome many life challenges myself, I feel that I am able to empathise with my clients on a deeper level. Because of my heritage, I have a wider range of understanding for diversity due to cultural and social norms.
I am particularly intrigued by how societal values are reinforced in the world we live in, and how making the choice to break away from societal expectations brings upon existential angst, and that making the choice to move forward and create meaning in your own world is both liberating and terrifying.
I am an open person, who shares care and warmth with all people in my life, both personally and professionally.
DAYS I'M AVAILABLE AT EMOTIONMATTERS
Here are the days I can see you in person or connect with you remotely
My fees
Standard session
£60
Standard 6-session block
£330
QUALIFICATIONS AND TRAINING
Current: Doctorate in Counselling Psychology and Psychotherapy
Master's degree: Counselling Psychology (Cum Laude)
Undergraduate degree: Psychology (Cum Laude)
Applied Counselling
MEMBERSHIP OF PROFESSIONAL BODIES
HOW I OFFER PSYCHOTHERAPY
I work with clients across the UK, and around the world, using Skype, FaceTime & Zoom. There is no need to travel, and you can feel comfortable in your own home. It is free to set up and simple to use, so why not give it a try?
I offer sessions in English
LET US EXPLAIN HOW WE CAN SUPPORT YOU
Talk with our assessment team, who can listen to your story and needs, and help you find the right practitioner for you, and book you in for a Free 30 Minute session to meet with one of our therapists.