Martin Oakley
Integrative Psychotherapist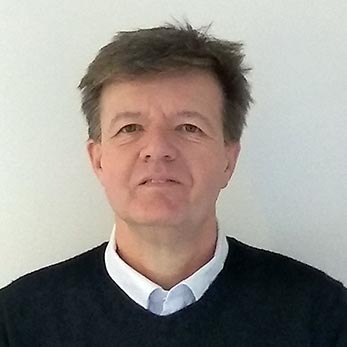 My approach is integrative, using a variety of psychotherapy approaches, techniques and concepts, as well as having an extensive experience working within this field for the past 9 years. This allows me to professionally tailor the therapy sessions to suit your needs, working towards achievable goals or desired outcomes, which are meaningful for you.
Working relationally with you, my focus is to create a safe and confidential environment to help and support you to explore your experiences. We'll talk things through, at your pace, nurturing any unresolved or suppressed emotions that want to be heard and acknowledged. Working together, we can sensitively understand the presenting issues, and identify traits, patterns of thinking, behaviours and self-beliefs towards creating the life you desire.
I have experience working with relationship issues, low mood & depression, anger & anger management, eating issues, low self-esteem, drug & alcohol habits, abuse & trauma. I look forward to working with you to find ways of enhancing your life and wellbeing
Days I'm available at EmotionMatters
Here are the days I can see you in person or connect with you remotely
My fees
Standard session
£130
Standard 6-session block
£680
Off peak
£115
Off peak block
£600
Qualifications & training
(2019) Practitioners Programme Training for Eating Disorders, Obesity & Nutrition, National Centre for Eating Disorders (NCFED), London
(2018) BACP Accreditation process for Professional Development
(2012 & Ongoing) Professional CPD & Specialist training in psychotherapy including; Working with Stuckness & Resistance, Sexual Abuse, Working with Suicidal Clients, Child & Young People Protection, Domestic Abuse, Anxiety & Stress, Shame, Working with Trauma, Working with Transference, Mindfulness & Relaxation, Imagery & Dreamwork, Creativity in Therapy,
(2018) Survivors Network Training & Pre-Trial Training for Domestic Abuse, SARC Saturn Centre, Brighton
(2016) RAPt/CRi Substance Misuse Training, HMP Prison Service
(2014) ASIST (Applied Suicide Intervention Skills Training), ASSIST Organisation
(2014) Certificate in Couples Counselling (Relational Therapy), CPC
(2014) Certificate in Couples Counselling (TA Therapy), Heartworks
(2012) IAPT Facilitator Training (NHS/CRi), HMP Prison Service
(2009-2012) Diploma in Integrative Psychotherapy & Counselling (BACP Accredited), Wealden Psychology College
(2012) CBT, Wealden Psychology College
(2012) TA101, Wealden Psychology College
(2011) Trauma & Recovery, Wealden Psychology College
(2010) ABC Cruse Bereavement Training Course at CRUSE
(2009-2017) Prison Safeguarding Training Program, HMP Prison Service
(2009) Guide to Drugs & Alcohol and Care of Drug Users (NHS), HMP Prison Service
(2009) Understanding Street Drugs (NHS), HMP Prison Service
(2009) Substance Misuse Training (NHS/CRi), HMP Prison Service
(2008) Introduction to Counselling Levels 1, 2 & 3, Sussex Downs College
Membership of professional bodies
Registered Member of the BACP (British Association for Counselling & Psychotherapy)
How i offer psychotherapy
I work with clients across the UK, and around the world, using Skype, FaceTime & Zoom. There is no need to travel, and you can feel comfortable in your own home. It is free to set up and simple to use, so why not give it a try?
I offer sessions in English
LET US EXPLAIN HOW WE CAN SUPPORT YOU
Talk with our assessment team, who can listen to your story and needs, and help you find the right practitioner for you, and book you in for a Free 30 Minute session to meet with one of our therapists.