Katy Swoboda
Gestalt Psychotherapeutic Counsellor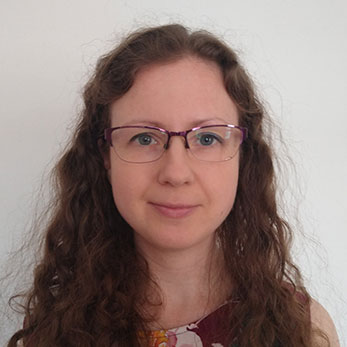 WHAT I CAN HELP WITH
Do you feel stuck, conflicted, anxious, depressed, lonely, hopeless?
Do you find it hard to cope and that you are at your very limit?
Do you wish to have better relationships, maybe struggle with your current relationships?
Do you have a sense that something stops you from living your life to the full?
Does life feel mundane, uninteresting or unsatisfying, like you don't want to carry on anymore?
Do you feel unfulfilled professionally?
If you answered yes to any of these questions, I would like to have a conversation with you and discuss how we could work together to support you in these difficult times.
HOW I WORK
I am a Gestalt therapist. 'Gestalt' means 'whole' and in my practice this translates to us working with the whole of you as a person, including your thoughts, feelings, emotions, body sensations and imagination as well as to the possibility of exploring different contexts of your life (your past and current relationships and the wider socio-cultural as well as spiritual contexts).
I provide a non-judgemental, empathetic and safe space in which you are supported to talk about anything you want to bring to therapy. I believe in your capacity to use your inner strength in service of living a fulfilling life and I will support you to trust and build on this capacity. Together, we will collaborate on identifying issues which are troubling you as well as on how we can work together to find peace with them.
I believe that via supporting you to raise your awareness and honour what happens for you in the here-and-now, change can happen in your life. With this in mind, I will invite you to become curious about your experience 'right now'. We might experiment with some new behaviours and ways of being. I may gently challenge you to notice your habitual patterns and in doing so I will bear in mind your preferences, personality, and learning style.
I believe that how clients are and feel in the therapeutic relationship may reflect their style of relating to others, and so we might talk about your experience in our therapeutic relationship.
I may use breathing and mindfulness exercises to support our work.
A LITTLE BIT ABOUT MYSELF
I am a senior trainee psychotherapist on an MSc in Gestalt Psychotherapy. I have experience of working with NHS patients as well as of longer term therapy work in low-cost services. I have worked with clients with anxiety, depression, low self-esteem and self-worth, shame, guilt, trauma, relationship and work/study issues. I abide by the code of ethics of the UKCP, BACP as well as this of Metanoia Institute.
Before becoming a therapist, I worked in customer service, hospitality, research in linguistics and psychology, and teaching. In my free time I enjoy singing, going for walks, cycling and meditating.
DAYS I'M AVAILABLE AT EMOTIONMATTERS
Here are the days I can see you in person or connect with you remotely
My fees
Standard session
£90
Standard 6-session block
£470
Off peak
£75
Off peak block
£390
QUALIFICATIONS AND TRAINING
2020 – Diploma in Psychotherapeutic Counselling, Metanoia Institute
MSc in Gestalt Psychotherapy at Metanoia Institute/Middlesex University (in progress)
MSc in Language Evolution and Cognition from the University of Edinburgh
BA in Linguistics from Newcastle University
MEMBERSHIP OF PROFESSIONAL BODIES
United Kingdom Council for Psychotherapy (UKCP) – trainee member
United Kingdom Association for Gestalt Psychotherapy (UKAGP)
The Association of Advancement of Gestalt Psychotherapy (AAGP)
European Association for Gestalt Therapy (EAGT)
HOW I OFFER PSYCHOTHERAPY
I work with clients across the UK, and around the world, using Skype, FaceTime & Zoom. There is no need to travel, and you can feel comfortable in your own home. It is free to set up and simple to use, so why not give it a try?
I offer sessions in English
LET US EXPLAIN HOW WE CAN SUPPORT YOU
Talk with our assessment team, who can listen to your story and needs, and help you find the right practitioner for you, and book you in for a Free 30 Minute session to meet with one of our therapists.