Joy Lacy
Person-Centred Counsellor On Placement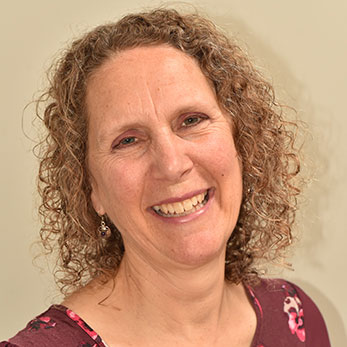 I offer an empathic, non-judgmental and confidential space for you to talk about what has brought you to therapy. I am a qualified person-centred therapist who believes you have your own strengths and resources to make the changes you need to in order to lead a happier and more fulfilled life. I will support you by giving you a safe space to talk and express what is going on for you. By talking, you become more aware of what is going on internally, things begin to make sense and you discover you have more choice in how to live your life. You can decide what is important to you so you can make changes and feel more in control of your life.
I worked for many years supporting children, many with additional needs, and parents in a school, before gaining a degree and diploma in person centred counselling. I work in private practice with a wide range of issues, and for the past 3 years, I have been a volunteer counsellor for a bereavement charity.
DAYS I'M AVAILABLE AT EMOTIONMATTERS
Here are the days I can see you in person or connect with you remotely
My fees
Standard session
£60
Standard 6-session block
£330
QUALIFICATIONS AND TRAINING
Person-centred counsellor, BA (Hons) through The Metanoia Institute
MEMBERSHIP OF PROFESSIONAL BODIES
Registered member of BACP
HOW I OFFER PSYCHOTHERAPY
I work with clients across the UK, and around the world, using Skype, FaceTime & Zoom. There is no need to travel, and you can feel comfortable in your own home. It is free to set up and simple to use, so why not give it a try?
I offer sessions in English
LET US EXPLAIN HOW WE CAN SUPPORT YOU
Talk with our assessment team, who can listen to your story and needs, and help you find the right practitioner for you, and book you in for a Free 30 Minute session to meet with one of our therapists.