Jessica Upton
Registered Clinical Dietitian
Health & Wellbeing Coach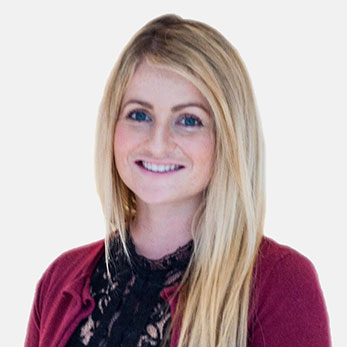 My Passion
Nutrition is a fundamental piece of everyday life, as without it, we fail to function. My passion is to support, motivate and educate clients to enable self-empowerment, successful behavioural changes, and ultimately optimal lifestyle adaptations. We are too often faced with a media minefield of mixed dietary messages, meaning it can be hard to understand what dietary advice to follow. My aim is to provide uncomplicated and evidence-based advice, which is adapted to meet client specific goals.
My journey
From as early as I can remember, I was always looking for the next activity, game or sport to compete in. Competing in sport opened my eyes to the importance of adequate nutrition in order to fuel effectively, and hence my interest and love of nutrition grew. My Dietetic journey started by completing my bachelor's degree in Physiology, Sports Science and Nutrition, giving me an enhanced knowledge of sport specific nutrition. To enhance my clinical knowledge, I then completed my Postgraduate degree in Nutrition and Dietetics before working for a number of years across a variety of settings in the NHS in Leicestershire. Within this role I was able to develop comprehensive behavioural change techniques to guide clients towards dietary changes related to a wide variety of complex medical conditions. After five years in this role, I embarked on a sabbatical working as a Dietitian in Qatar, providing dietary advice for a variety of conditions including weight management, bariatric surgery, gastroenterology, disordered eating and sports nutrition. Whilst working in Qatar I became fascinated with both the surgical and non-surgical treatments for obesity. Since returning to the UK, I have spent several years specialising in bariatric surgery, both within the private sector, and as the senior specialist bariatric Dietitian within Imperial College London. My ultimate aim is to help reduce the stigma which surrounds weight, and empower patients to make long term, achievable, and sustainable lifestyle changes.
All of nutrition fascinates me, however my main passions lay within weight management, bariatric surgery, gastroenterology and sports nutrition. I am registered Dietitian with the Health & Professionals Council, The British Dietetic Association and a member of the British Dietetic Association Obesity Group, as well as being recognised by most Insurance companies.
Days I'm available at EmotionMatters
Here are the days I can see you in person or connect with you remotely
My fees
90 min consultation
£195
60 min follow up
£180
40 min follow up
£150
Metabolic balance
£850
Qualifications & training
Qualifications & Training
Bsc Hons Physiology, Sports Science and Nutrition 2009
PG Diploma Nutrition and Dietetics 2011
Behaviour change training level 1 & 2 (NCore)
Leicestershire Allergy study day
Leicestershire Coeliac study day
Food hygiene and health management
Children's Obesity management (NCore)
Management of Enteral feeding tubes
Membership of professional bodies
Membership of professional bodies
Health Professions Council
British Dietetic Association
How i offer psychotherapy
I work with clients across the UK, and around the world, using Skype, FaceTime & Zoom. There is no need to travel, and you can feel comfortable in your own home. It is free to set up and simple to use, so why not give it a try?
I offer sessions in English
LET US EXPLAIN HOW WE CAN SUPPORT YOU
If you are interested in meeting with a practitioner, feel free to book an assessment call with our Client Support team.

We want to understand what is going on for you, and help match you with the right practitioner.

We value being clear and open about our prices, so please check Our Fees  before booking a call.