Christine Everley
Health Psychologist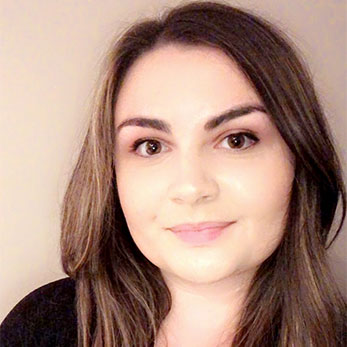 I am a Health Psychologist accredited with the Health and Care Professions Council (HCPC) and chartered with the British Psychological Society (BPS). I have experience of working in a variety of settings including NHS, charity organisations and hospice care.
Why might you see me?
I have experience working with emotional difficulties in relation to bereavement, coping with illness, cancer, multiple sclerosis, MS, health anxiety, work related stress, anxiety and depression. I have also worked with caregivers and family members impacted by physical or life limiting illness.
How I work
I believe each person and their situation is as unique as their DNA where every individual may require something different. I will therefore work with you in a person-centred way to identify your specific wishes and needs. I am grateful for the work that I do and I am appreciative of the challenges and struggles that can accompany the task of seeking support or making significant life changes. I therefore recognise and prioritise the importance of providing a safe, non-judgemental space and building a trusting, therapeutic alliance with you in the first instance.
My approach is very collaborative and as a Health Psychologist, I will work with you to consider the biological, psychological and social factors that may be involved in the development and maintenance of the difficult things you would like to change. I am trained in several therapeutic approaches including Person centred therapy and cognitive behavioural therapy and I may adapt my approach depending on your needs and goals for therapy. My overall aim however is to work with you to both equip and empower you to bring about the changes you would like to make. Therefore it is important to know that although talking in sessions is important, it is the actions taken in between sessions where the magic and process of change really happens!
Days I'm available at EmotionMatters
Here are the days I can see you in person or connect with you remotely
My fees
Standard session
£120
Standard 6-block session
£630
Off peak
£105
Off peak block
£540
Qualifications & training
Undergraduate degree in Psychology (MA with Honours) 2014, University of Glasgow
Doctorate in Health Psychology (DPsych Health Psychology) 2020, Glasgow Caledonian University
Introduction to Polyvagal theory (Bright Light Counselling Service)
Adult safeguarding (level 3) (Espirita)
Child protection (level 3)(Espirita)
Basic Life Support and First Aid training (Espirita)
Equality and Diversity in the workplace training (Espirita)
Introduction to teaching Skills (GCU)
Bereavement trained (Marie Curie)
Mental Health First Aid (NHS Scotland)
Relationship First Aid (The Spark Relationship Counselling Service)
How i offer psychotherapy
I work with clients across the UK, and around the world, using Skype, FaceTime & Zoom. There is no need to travel, and you can feel comfortable in your own home. It is free to set up and simple to use, so why not give it a try?
I offer sessions in English
LET US EXPLAIN HOW WE CAN SUPPORT YOU
Talk with our assessment team, who can listen to your story and needs, and help you find the right practitioner for you, and book you in for a Free 30 Minute session to meet with one of our therapists.