Gemma Mitchell
Integrative Counsellor and Psychotherapist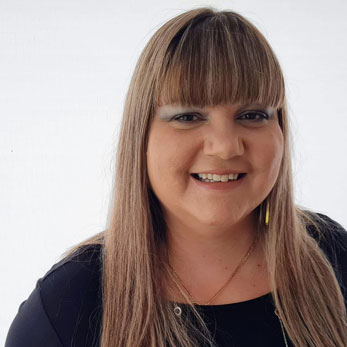 My Approach
I am an integrative therapist, and this means I use multiple counselling approaches and techniques within my work; therefore, I can work in a way that best suits each individual client rather than be fixed to one specific mode of therapy.
My speciality is being able to sit with clients in the emotional pain they are experiencing and be alongside them whilst making sense of it together. I draw upon a range of techniques and methods to do this and always work at the pace the client feels most comfortable with. I have a strong drive to help clients work towards self-compassion and empowerment.
I have experience working in a women's only centre providing time limited IAPT therapy to women of all ages suffering from mental health issues, mainly complex trauma, sexual abuse, childhood sexual abuse, and domestic abuse. Also, a range of other problems such as anxiety, depression, bereavement, addictions, and chronic pain conditions.
I also have experience working in a University as a Specialist Mentor for students with diagnosed mental health difficulties and other chronic conditions. The mentoring role allows a more developmental therapeutic relationship where there is collaboration and support tailored to a variety of aspects of a students' life, to encourage and ultimately empower the student
Days I'm available at EmotionMatters
Here are the days I can see you in person or connect with you remotely
My fees
Standard session
£100
Standard 6-session block
£530
Off peak
£85
Off peak block
£450
Qualifications & training
2021 – An Introduction to the Polyvagal Theory and it's uses in therapy
2021 – Diploma in the Practice of Clinical Supervision
2021 – Financial Exploitation and Abuse
2021 – Eating disorders and Trauma
2021 – IAPT Person-Centred Experiential Counselling for Depression Refresher training
2021 – Annual Autism Spectrum Awareness
2021 – Annual Domestic Abuse Awareness
2021 – Annual Safeguarding Training
2021 – DASH (Domestic Abuse, Stalking and Honour based violence) training
2021 – Working with Suicide in Private Practice
2020 – Online Counselling Skills Training
2020 – Adapting IAPT PCE-CfD for Remote Working
2020 – Domestic Abuse within the Traveller Community
2020 – Raising Awareness of Women & Gambling
2020 – Exploring mental health issues affecting the LGBT+ community
2019 – BACP Accreditation
2019 – BACP Workshop: Working with mental health in the workplace
2019 – Equality and Diversity: The role of unconscious bias
2019 – Trust as a therapeutic goal in working with complex trauma
2018 – Understanding Eating Disorders Training (CAMHS)
2018 – Transgender Awareness Training for Professionals (Gendered Intelligence)
2018 – Mindfulness Based Stress Reduction
2018 – Understanding Child Sexual Abuse
2018 – ADHD Awareness
2017 – Post Graduate Diploma in Counselling & Psychotherapy
2012 – Level 3 Certificate in Counselling Skills
2011 – Level 2 Certificate in Counselling
2004 – BSc (Hons) Psychology
MEMBERSHIP OF PROFESSIONAL BODIES
Accredited Member of the British Association of Counselling and Psychotherapy (MBACP Accred)
How i offer psychotherapy
I work with clients across the UK, and around the world, using Skype, FaceTime & Zoom. There is no need to travel, and you can feel comfortable in your own home. It is free to set up and simple to use, so why not give it a try?
I offer sessions in English
LET US EXPLAIN HOW WE CAN SUPPORT YOU
Talk with our assessment team, who can listen to your story and needs, and help you find the right practitioner for you, and book you in for a Free 30 Minute session to meet with one of our therapists.