Denise Maley
Integrative Psychotherapist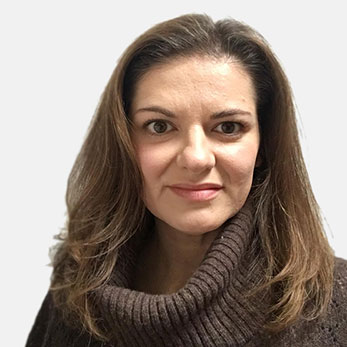 Hello. I'm Denise, an Integrative Psychotherapist and former corporate HR professional. I can offer you a still space to unpack your current difficulties to gain perspective, clarity and to make more sense of your story and potential going forward.
My underlying philosophy to our work together, is that there is an innate wisdom within us, to guide us to become our authentic self. If we take the cue and follow the bread crumb trail of our symptoms, then we can discover our personal healing remedy and create new meaning and purpose in our life. I work with you to develop your inner resources through greater self-awareness and acceptance, emotional resilience, letting go and re-connecting with your whole self.
My clinical experience spans working with anxiety, depression, trauma, life transitions, relationship issues, identity and loss. I have a broad open approach to our work together, informed by awareness of our relationships in life, with ourselves, childhood and family, intimate partners and friends. Depending on your need and best hopes for the outcome of therapy, I am able to work on both a targeted short term or longer term basis. My prior corporate people experience also means that I have additional insight on issues of work related stress, career transitions and performance related areas impacting mental health.
Clients have described me as warm, understanding, open, easy to talk to and able to challenge when helpful to do so. My natural style is sensitive, and I attune to you and where you find yourself at this moment. I can integrate practical tools alongside more creative healing approaches, working with the energy of your psyche through grounding exercises, images, dreams, mythology and imagination. Interestingly, they are often unexpectedly valued interventions by clients and can offer an extra dimension to our work together.
Days I'm available at EmotionMatters
Here are the days I can see you in person or connect with you remotely
My fees
Standard session
£110
Standard 6-session block
£590
Off peak
£95
Off peak block
£510
Qualifications & training
2018 CPD Shame Shields – The Armour we use to protect ourselves
2018 Postgraduate Diploma Transpersonal Couple Psychotherapy
2017 CPD Shame in Organisations
2017 CPD An Evening with Susie Orbach
2016 Holy Isle Retreat
2016 Sacral Abdominal Healing
2015 Workshop: Neuroscience and Trauma
2015 CPD Introduction to Energy Psychology – Working with Trauma
2014 CPD Making Endings with Children
2014 CPD Safeguarding
2014 SOPH Annual Conference – Our Jungian Heritage in the 21st Century
2013 MA & PGDip Psychotherapy & Healing Practice
2013 Jungian Psychology Theory & Practice
2013 Psychoanalytic Theory & Practice
2013 Psychodynamic Theory & Practice
2013 Dreamwork
2013 Healing & Life Stages
2013 Energy Medicine
2011 Postgraduate Diploma Level 7 CIPD
1998 BA French
Membership of professional bodies
Registered Member of the BACP (British Association of Counselling and Psychotherapy)
Associate Member of AICTP (Association of Integrative Coach-Therapist Professionals)
How i offer psychotherapy
I work with clients across the UK, and around the world, using Skype, FaceTime & Zoom. There is no need to travel, and you can feel comfortable in your own home. It is free to set up and simple to use, so why not give it a try?
I offer sessions in English
LET US EXPLAIN HOW WE CAN SUPPORT YOU
Talk with our assessment team, who can listen to your story and needs, and help you find the right practitioner for you, and book you in for a Free 30 Minute session to meet with one of our therapists.