Dawn Johnson
Integrative Psychotherapist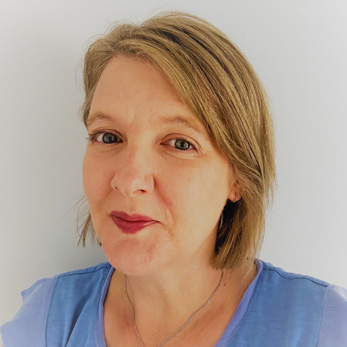 A specific crisis situation, an impacting experience or relationship, or a curiosity about an aspect of your life or personality can bring you to counselling. Whatever the reason I can offer a safe and confidential space in which we can explore the issue together.
 
I understand that it can be scary to share your thoughts and feelings with someone else; my work is supportive and non-judgemental, conducted at a pace and depth at which the client is comfortable.  It is my privilege to support clients, and to work with them to bring about a better understanding of themselves, and a change in thoughts, emotions, and behaviour.

As an integrative counsellor I draw on experience from a variety of counselling modalities and theories such as Cognitive Behavioural Therapy (CBT), Psychodynamic, and Person Centred. I understand this to be my toolbox from which I can customise a unique experience for each of my clients. If it would be beneficial, I am happy to explore spirituality
and faith.

My employment experience is in the charity sector; I have undertaken roles supporting people of all ages and in a variety of communities, in settings such as hospitals, addiction projects, community centres, and churches.
 
While working as a counsellor with Mind in Tower Hamlets and Newham (MITHN) I engaged with clients from very diverse backgrounds and cultures, which I found to be interesting and enriching.
My fees
Standard session
£80
Standard 4-session block
£280
QUALIFICATIONS & TRAINING
Ongoing BA (Hons) Counselling
2022 Diploma of Higher Education – Counselling
2020 Using Transactional Analysis Creatively in Counselling
2020 Telephone and E-Counselling
MEMBERSHIP OF PROFESSIONAL BODIES
British Association for Counselling and Psychotherapy (BACP) Registered Member
Association of Christian Counsellors (ACC) Registered Member
HOW I OFFER PSYCHOTHERAPY
I work with clients across the UK, and around the world, using Skype, FaceTime & Zoom. There is no need to travel, and you can feel comfortable in your own home. It is free to set up and simple to use, so why not give it a try?
I offer sessions in English
LET US EXPLAIN HOW WE CAN SUPPORT YOU
If you are interested in meeting with a practitioner, feel free to book an assessment call with our Client Support team.

We want to understand what is going on for you, and help match you with the right practitioner.

We value being clear and open about our prices, so please check Our Fees  before booking a call.