Danielle Lee
Gestalt Psychotherapist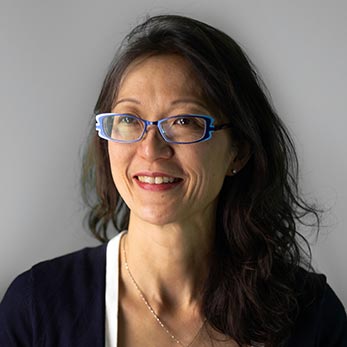 Whether you're feeling low, stuck, mentally unwell or simply want to develop yourself, make better choices and have more fulfilling relationships, I can help.
I am a *Gestalt psychotherapist who is also trained in other therapeutic modalities, Emotions Focused Therapy and Trauma Therapy.
Sessions with me will mostly feel like a two-way conversation where we get curious about your inner and outer experiences. I may sometimes challenge you gently to get you out of your comfort zone or usual modes of thinking, acting or being. We'll explore the ways to enable you to restore health and wholeness to your areas of focus, with space for you to choose. My priority is always your safety and well-being.
A little bit about me
I've worked with clients with trauma and abuse in their childhood or adult life, anxiety, depression, self-harm and suicide ideation, eating issues, bereavement and loss, challenging transitions (change or loss of job, health, relationship, divorce, identity), stress (from work or life in general). I've also helped clients experiencing issues with imposter syndrome, low self-esteem or self-worth, shame, grief and anger.
I've work with clients from different walks of life, from students to parents and senior executives working in highly stressful work environments. When I'm not seeing clients as therapist, I practise as an Organisational Change consultant and coach for senior leaders in the City.
*Very simply, in case you want to know, the Gestalt approach focuses on raising awareness to bring about change. We pay attention to the relationship between therapist and client to understand how the client relates to themselves and others, what's happening in the here-and-now (rather than digging through history). We also treat our clients as whole persons – their body and emotional experiences are as important as their thoughts.
DAYS I'M AVAILABLE AT EMOTIONMATTERS
Here are the days I can see you in person or connect with you remotely
My fees
Standard session
£90
Standard 6-session block
£470
Off Peak
£75
Off Peak block
£390
MEMBERSHIP OF PROFESSIONAL BODIES
Registered Member, MBACP, British Association for Counselling and Psychotherapy
Member, UKAGP, UK Association for Gestalt Practitioners
Fellow, Chartered Institute of Personnel and Development
Member, BPS RQTU, British Psychological Society Register of Qualifications in Test Use
HOW I OFFER PSYCHOTHERAPY
I work with clients across the UK, and around the world, using Skype, FaceTime & Zoom. There is no need to travel, and you can feel comfortable in your own home. It is free to set up and simple to use, so why not give it a try?
I offer sessions in English
LET US EXPLAIN HOW WE CAN SUPPORT YOU
Talk with our assessment team, who can listen to your story and needs, and help you find the right practitioner for you, and book you in for a Free 30 Minute session to meet with one of our therapists.