DR. Anna Lueneburger
Integrative Psychotherapist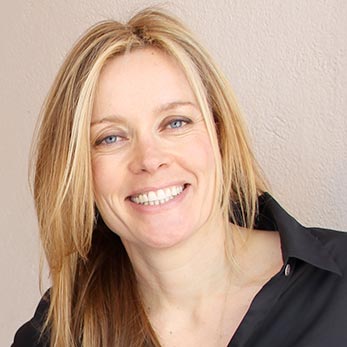 Since 2008, following a career in corporate, I have been working as an executive coach, supporting clients who feel challenged by different aspects of their life such as managing difficult relationships, building self-awareness and self confidence, boosting resilience, or handling stressors.
Similar to coaching, people come to psychotherapy to address specific problems they may be experiencing and to pursue personal growth and development. What is more, psychotherapy helps us make links between past and present experiences to better understand and address our difficulties in the here and now.
As an Integrative Psychotherapist, I work by adjusting my therapeutic approach to meet my clients' specific needs and requirements. Integrative psychotherapy takes into account that everyone is different, with unique experiences, emotions, and beliefs.
My objective as a therapist is to help you gain insight and to offer fresh perspectives, so that together we can discover new ways of thinking and a way forward. My approach incorporates compassion and insight, providing you with a safe and non-judgmental space to explore and express your thoughts and emotions freely. I am committed to supporting and challenging you, as this is where clients experience the therapeutic process as beneficial and impactful.
Finally, laughter is an important part of my life. I aim to bring humor to everything I do, including the work with my clients, as it can bolster creativity and the spirit of possibility.
DAYS I'M AVAILABLE AT EMOTIONMATTERS
Here are the days I can see you in person or connect with you remotely
My fees
Standard session
£90
Standard 6-session block
£470
Off Peak
£75
Off Peak block
£390
QUALIFICATIONS & TRAINING
2018 – 2020 Integrative Counseling and Psychotherapy Course, Regents University
2019 Member of the British Association for Counseling and Psychotherapy (BACP)
2018 Certificate in Counseling and Psychotherapy, Regents University
2015 Hogan Psychometric Assessment Certification
2013 Mediation and Conflict Management, Columbia University
2011 The Immunity to Change Process Certification, Harvard Dept of Education
2009 Myers Briggs Type Indicator, Personality Assessment Certification
2009 Conference, International Positive Psychology Association (IPPA)
2008 Certified Mentor Coach, Coaching Certificate, New York University (NYU)
2002 Foundation of Psychology, Ohio State University
1997 Post-doctoral fellow on change management, INSEAD
1996 Doctorate in business administration, University of St. Gallen, Switzerland
MEMBERSHIP OF PROFESSIONAL BODIES
Accredited Member of the British Association for Counselling and Psychotherapy (BACP Accredited)
HOW I OFFER PSYCHOTHERAPY
I work with clients across the UK, and around the world, using Skype, FaceTime & Zoom. There is no need to travel, and you can feel comfortable in your own home. It is free to set up and simple to use, so why not give it a try?
I offer sessions in English
LET US EXPLAIN HOW WE CAN SUPPORT YOU
Talk with our assessment team, who can listen to your story and needs, and help you find the right practitioner for you, and book you in for a Free 30 Minute session to meet with one of our therapists.