Stephanie Pagio
Chartered Counselling Psychologist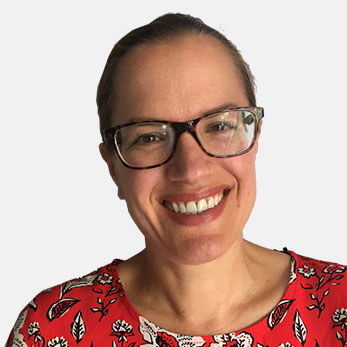 I am a Counselling Psychologist registered with the Health Care Professions Council and a Chartered Member of the British Psychological Society. I completed my training while living in Germany and the United States where I honed an eclectic holistic strengths-based approach to counselling. I received training in humanistic, cognitive behavioural and brief therapies.
My goal as a therapist is to help you achieve your goals whatever they may be, perhaps you don't know what they are? I can help you discover how it might look or feel to live the life you want; you are not alone in your journey.
As a person-centred practitioner, I embrace the idea that each person is capable of reaching a sense of peace and purpose. From my cognitive behavioural perspective, I will give you the tools to maintain this peace and purpose for a lifetime.
Having witnessed the results of client empowerment by fostering hope and expectation of change, I relish the opportunity of working with you.
I have worked extensively with a diverse range of clients within a culture of trauma-informed care and understand the impact of adverse experiences. Even if there are multiple challenges you are facing right now, I will work with you always with a view to guiding you to be the best version of yourself.
Days I'm available at EmotionMatters
Here are the days I can see you in person or connect with you remotely
My fees
Standard 6-session block
£530
Qualifications & training
2018 Obesity Training – National Centre for Eating Disorders
2018 Practitioner Skills for Eating Disorders – National Centre for Eating Disorders
2018 Creative Approaches in Counselling and Psychotherapy
2017 Competencies for LGBTQ Affirmative Counselling
2017 Intensive Cognitive Behavioural Training
2016 Eye Movement Desensitisation and Reprocessing (EMDR) Trained
2016 Moral Reconation Therapy
2016 Reasoning with Unreasonable People: Focus on Disorders of Emotional Regulation
2015 Yoga and Mindfulness Training
2015 Habits of Happy People
2015 Cognitive Process Therapy
2015 Seeking Safety – Therapy for PTSD and Substance Use Disorder
2014 Recognising and Responding to Crisis
2014 MA Counselling Psychology
1994 BSc Psychology (HONS)
Membership of professional bodies
HCPC registered Counselling Psychologist Registration No. PYL35236
Chartered Member of the British Psychological Society Membership
Member of British Association for Behavioural & Cognitive Psychotherapies
Internationally Certified Alcohol & Drug Counsellor (ICADC), reciprocated by United Kingdom Professional Certification
Board of Alcohol & Drug Counsellors
(US) Licensed Professional Counsellor 73554 (LPC) – Texas
(US) Licensed Chemical Dependency Counsellor 12877 (LCDC) Texas
(US) National Certified Counsellor (NCC)
How i offer psychotherapy
I work with clients across the UK, and around the world, using Skype, FaceTime & Zoom. There is no need to travel, and you can feel comfortable in your own home. It is free to set up and simple to use, so why not give it a try?
I offer sessions in English