Rosemarie Earlam
Gestalt Therapist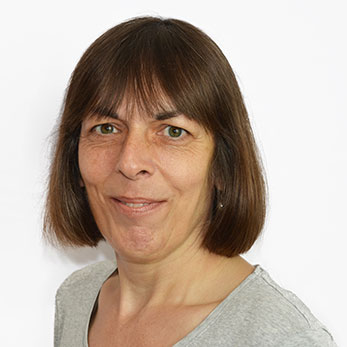 I am a qualified counsellor, with a Diploma in Psychotherapeutic Counselling. I am completing my dissertation for my MSc in Gestalt Psychotherapy and am in the final year of my psychotherapy training.
I have experience of working with clients in both long-term and short-term therapy. I have counselled adults, young people (12-24 year olds) and worked with couples. I have worked in the NHS and with people with severe mental health problems (schizophrenia and personality disorders) and with survivors of trauma (particularly rape, sexual abuse and domestic abuse). My other specialisms include counselling clients with eating disorders, bereavement, workplace issues, and anxiety and depression.
Prior to training as a therapist, I had a career in Human Resources. I worked in charities and in the private sector and latterly headed up an HR Department for an international charity, where I was responsible for the HR function worldwide and managed staff in the UK and overseas. I have substantial experience of coaching individuals, facilitating groups, and running learning and development sessions.
Days I'm available at EmotionMatters
Here are the days I can see you in person or connect with you remotely
My fees
Standard 6-session block
£470
Qualifications & training
2016 Integrating the Psychiatric Diagnosis and Treatment of Eating Disorders – WeightMatters Training Academy
2016 Essential Nutritional Skills when working with Eating Disorders – WeightMatters Training Academy
2015 An Introduction to Emotionally Focused Couples Therapy – Sandra Taylor – Metanoia Institute
2015 Experiences of Women Survivors – What have we learnt? – RASASC
2015 An Introduction to Ethical Issues Arising from Integrating Spirituality into Counselling Practice – CWR
2015 Assessment training – PARCS
2015 Resources and resourcing using a body centred approach for work with trauma and dissociation – First Person Plural
2015 Self-Esteem, Communication and Assertiveness
2015 Youth Counselling Service Placement Counselling Training – Virgin Care
2015 Core Helpline training – RASASC
2015 Body Image – Youth Counselling Service – Virgin Care
2015 Emotional Telephone Support training Part 3 – PARCS
2015 Self-Harm and Suicide – Youth Counselling Service – Virgin Care
2015 Safeguarding Children Level 1 and 2 – Youth Counselling Service – Virgin Care
2015 Working with Trauma and Its Complexities – RASASC
2015 Reduction of Risk, Restraint and Restriction – Team Teach
2015 Couples Therapy Workshop – Sandra Taylor – Metanoia
2015 Emotions and Eating – Deborah Fields – WeightMatters Training Academy
2015 Helpline Training – Diana Joyner and Maria White – RASASC
2014 Alcohol Identification and Brief Advice (IBA) Training – Eleanor Blane – Guy's and St Thomas' NHS Foundation Trust
2014 Domestic Abuse – Vicky Lambert and Gemma Green – Portsmouth Abuse and Rape Counselling Service
2014 Handling the Pressure: Insight into Stress – Beverley Shepherd – Waverley Abbey College, Farnham
2014 Eating Disorders – James Lamper and Deborah Fields – WeightMatters Training Academy
2014 Eating Disorders – James Lamper – WeightMatters Training Academy
2014 Introduction to Couples Counselling – Deborah Winterbourne and Simon Adamson – Complete Couples
2014 Insight into Self-Acceptance: Taming our Inner Critical Voice – Chris Ledger – Waverley Abbey House, Farnham
2014 Bereavement Counselling – Stephen Callus – Kingston Bereavement Service
2014 Food Diary Analysis – James Lamper – WeightMatters Training Academy
2014 Diploma in Gestalt Psychotherapeutic Counselling from the Metanoia Institute
2013 Clinical Assessment Training – Michaela McCarthy – The Awareness Centre
2013 Family Constellation Workshop – Carol Siederer – Gestalt Centre
2012 Relating to the Body – Miriam Taylor – Metanoia
2012 Bereavement Awareness – Paulo Pimentel – Brent Bereavement Services
2012 Working with Dual Diagnosis – Christine Dukes – Metanoia
2012 Family Constellations Workshop – Janet Gunn – Farnham, Surrey
2012 Shame: The Intolerable Affect Workshop – Gun Isaksson-Hurst – Metanoia
2012 IAPTUS Training – St Thomas's Hospital
2011 Anxiety – Charlotte Sills – Metanoia
2011 The Moving Body in Gestalt – Kay Lynn – Gestalt Centre
2010 Working Effectively with Depression and Anxiety – Todd Burley – Metanoia
How i offer psychotherapy
I work with clients across the UK, and around the world, using Skype, FaceTime & Zoom. There is no need to travel, and you can feel comfortable in your own home. It is free to set up and simple to use, so why not give it a try?
I offer sessions in English