Rebeca Robertson
Psychodynamic Counsellor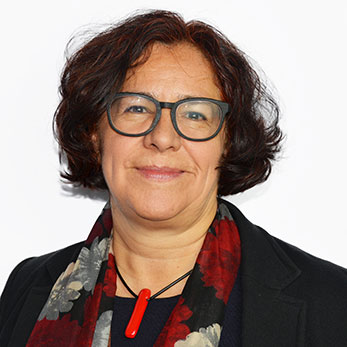 I blend my skills in psychology and psychotherapy working with people from a diverse background and all ages with various issues: eating disorders, psycho-somatic conditions, depression, anxiety, work dissatisfaction, inability to form satisfactory relationships and gender issues. I can speak Spanish and Portuguese.
I work from a psychodynamic model helping you to understand and resolve your difficulties by increasing awareness of your inner world and exploring how these influence both past and present relationships. Therapy helps you gain awareness of unhelpful patterns of thinking in a non-judgmental and safe environment so you can understand and change them.
The experiences that we encounter in life and our personality shape how we use emotions to defend against pain/anxiety and how we relate to the outside world. The work is about understanding obstructive patterns (i.e. defenses) in a collaborative way between the client and the therapist and through this achieve change.
Days I'm available at EmotionMatters
Here are the days I can see you in person or connect with you remotely
My fees
Standard 6-session block
£530
Qualifications & training
2017 – Gut-Brain Axis, The Hungry Brain – WeightMatters Training Academy
2017 – Obesity Management & Food Addiction – WeightMatters Training Academy
2016 – Integrating the Psychiatric Diagnosis and Treatment of Eating Disorders – WeightMatters Training Academy
2016 – Psychosexual Development. Birbeck Counselling Association, London
2016 – Organizational Change & Loss. Age UK
2016 – Mental Health in the NHS. Psychoanalytical Association
2016 – Living Together with Dementia. Tavistock Centre for Couple Relations
2016 – Bereavement and Loss. Age UK
2015 – Assessments Workshop. Birbeck Counselling Association
2014 – Sexual Abuse and Denial. Birbeck Counselling Association
2014 – Deaf Awareness. Age UK
2014 – Making Sense of Dementia.Tavistock Clinic, London
2014 – Making Sense of Dementia. Freud Museum with Anna Freud Institute
2013 – Eating Disorders Workshop. Highgate Counselling Center, London
2013 – Narcissism: Inside and Outside the Consulting Room. Birbeck Counselling Association
2013 – CBT practice. Highgate Counselling Centre, London
2013 – Diploma M7 Observational Studies. Tavistock Clinic, London
2012 – Mentalization working with patients. AIMH UK
2011 – Body Perception. Highgate Counselling Centre, London
2010 – Introduction to Working with Children. Place To Be, P2B
2009 – Further Thoughts on Psychodynamic Councelling. Highgate Counselling Centre, London 2006 – MSc Psychodynamic Counselling. University of London
2001 – BSc Hons, Psychology. Open University, London
1995 – BSc Computer Studies (sandwich course) University of London
Membership of professional bodies
How i offer psychotherapy
I work with clients across the UK, and around the world, using Skype, FaceTime & Zoom. There is no need to travel, and you can feel comfortable in your own home. It is free to set up and simple to use, so why not give it a try?
I offer sessions in English, Spanish and Portuguese