Natalie Stechler
Trainee Counselling Psychologist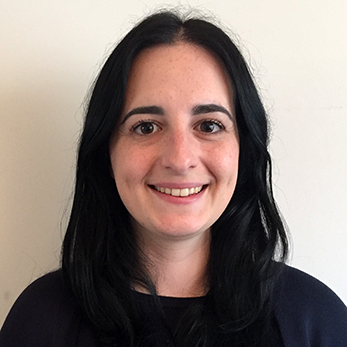 I am currently in my second year of the Doctorate in Counselling Psychology at Regents University London with clinical experience in a range of presenting issues, such as: Depression, anxiety, OCD, self-harm, body dissatisfaction, eating disorders and low self-esteem. I have worked with children, adolescents and adults. My work is underpinned by Cognitive Behavioural Therapy; however, training as a counselling psychologist allows me to take a pluralistic stance allowing me to be competent in more than one modality. I see this feature as being very valuable, permitting flexibility for working with clients in a way which is most suitable to their needs.
My research has focused on Body Dysmorphic Disorder (BDD) and Obsessive Compulsive disorder (OCD).
I work very relationally and collaboratively to create a trustworthy and respectful therapeutic relationship which is fundamental in identifying, managing and challenging unhealthy behaviours and emotions.
Days I'm available at EmotionMatters
Here are the days I can see you in person or connect with you remotely
My fees
Standard 6-session block
£300
Qualifications & training
Rob Wilson on Body Dysmorphic Disorder
Windy Dryden on Public Speaking Anxiety with live CBT sessions
Windy Dryden on Rejection with live CBT sessions
Windy Dryden on guilt and shame with live CBT sessions
Windy Dryden on Procrastination with live CBT sessions
Windy Dryden and Nicola Martin on How to be a Cognitive Behavioural Coach'
Dr James Davies: "The Making of the DSM"
DPsych in Counselling Psychology (Second year)
MSc Psychology (Distinction – High Distinction on dissertation, Dean's List award)
Certificate in Psychotherapy and Counselling
BA Hons Social Policy and Administration (Overall 2:1, First on Dissertation)
Membership of professional bodies
BPS Graduate Basis for Chartered Membership (GBC)
How i offer psychotherapy
I work with clients across the UK, and around the world, using Skype, FaceTime & Zoom. There is no need to travel, and you can feel comfortable in your own home. It is free to set up and simple to use, so why not give it a try?
I offer sessions in English